… With a grand total of 2 minutes and 37 seconds of cuts.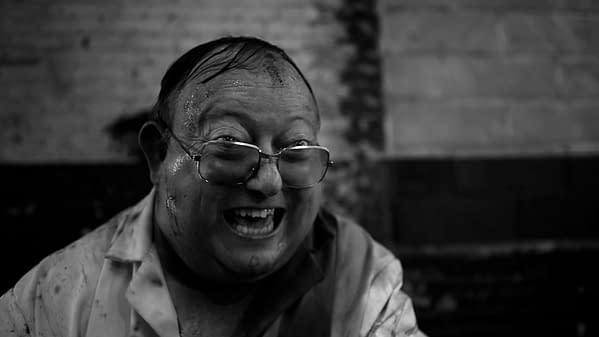 It's still not completely the result we were looking for, but it's an impressive turnaround considering the original BBFC statement, which said that:
"The Board considered whether its concerns could be dealt with through cuts. However, given that the unacceptable content runs throughout the work, cuts are not a viable option in this case and the work is therefore refused a classification."
I'm not going to rag on the BBFC too much, though, especially since they've been willing to compromise with the distributors in this case. It should also be noted that The Human Centipede Part II has received substantially less cuts than A Serbian Film, which became the most censored film in 16 years when it had a chunky four minutes and 11 seconds of its original content cut for the UK release.
The press release included this statement from Ian Sadler, Sales Director at Eureka Entertainment:
"We are really pleased that after nearly 4 months of detailed discussion and debate, we have been able to reach an agreement with the BBFC and to produce a very viable cut of the film which will both excite and challenge its fans. Naturally we have a slight disappointment that we have had to make cuts, but we feel that the storyline has not been compromised and the level of horror has been sustained."
The Human Centipede Part II won't get a theatrical release here in the UK (that's nothing to do with the BBFC, the filmmakers didn't apply for one) but you'll be able to legally buy a region 2 DVD in stores when the film is released next year.
Look away now if you don't want details about what was cut from the film. Are you looking away? Good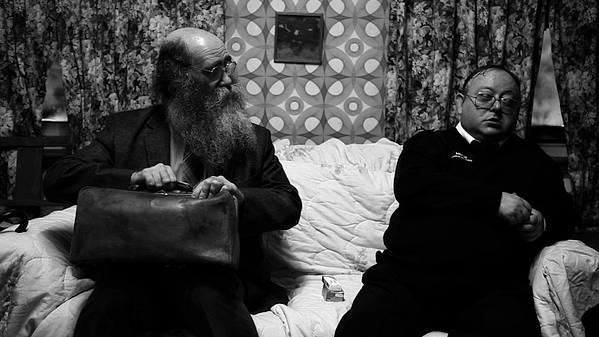 "Company was required to make 32 individual cuts to scenes of sexual and sexualised violence, sadistic violence and humiliation, and a child presented in an abusive and violent context. In this case, cuts included: a man masturbating with sandpaper around his penis; graphic sight of a man's teeth being removed with a hammer; graphic sight of lips being stapled to naked buttocks; graphic sight of forced defecation into and around other people's mouths; a man with barbed wire wrapped around his penis raping a woman; a newborn baby being killed; graphic sight of injury as staples are torn away from individuals' mouth and buttocks. Cuts required in accordance with BBFC Guidelines, policy and the Video Recordings Act 1984."
Enjoyed this article? Share it!