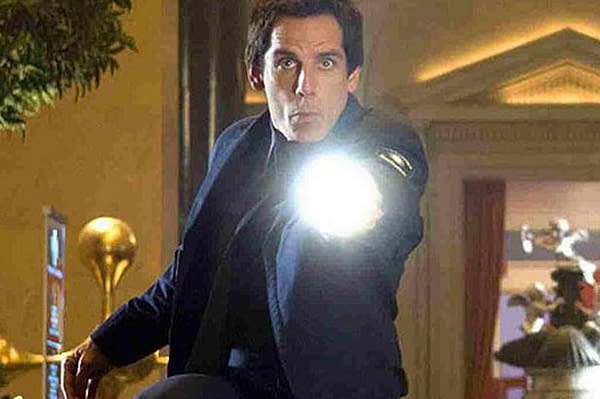 Lots of news out there now confirming Brendon's earlier report about what exactly is going on in Night at the Museum 3, which will see Shawn Levy and Ben Stiller return to keep a lid on yet another museum coming to life.
That aged-up, now college-bound son? Will be played by Skyler Gisondo, who played Emma Stone's little brother in The Amazing Spider-Man, according to The Wrap.
And the London Museum setting of the film gets infused with some British blood finally as Downton Abbey alum Dan Stevens is on board to play Lancelot, an iconic figure in British legend. Described as a "pivotal" role, this makes me wonder if the plot for this threequel will revolve around around the Arthur/Guinevere/Lancelot love triangle. I have seen and will continue to see every movie based on Arthurian legend so it would be pretty freaking exciting if that were to be the case.
Who would Nick Frost or Simon Pegg play in such a case? Certainly not Arthur, I'd imagine.
Enjoyed this article? Share it!