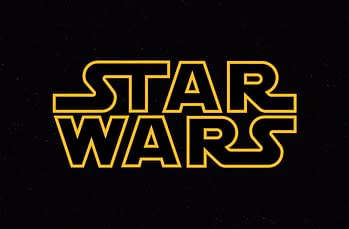 I'm now 99% certain that Benedict Cumberbatch will be in Star Wars Episode VII. I'm sure many of you will have far greater doubts, or simply consider this to all be a lot of fuss over nothing.
But I believe that some new comments from the actor, quoted in The Telegraph, provide us an insight into the process of being cast in a big, big movie of this kind.
Cumberbatch shows off a very modern kind of movie star candor in this excerpt from the paper's story:
"Of course I'd love to do Star Wars and work with JJ Abrams again because we had such a good time on Star Trek," he says. "But nobody has been cast and there are no offers out to anyone apart from the regulars who are returning. So that's that rumour quashed." Then he adds with a grin: "We'll have to wait and see."
It all comes down to exactly what an "offer" is, of course. Cumberbatch is talking about something final, something that can be agreed to and which will then become contractually binding. That's what this piece of not-quite-jargon means.
The not-quite-jargon that's applicable for his place in the process now, it seems, is that he's "in talks" or "negotiations."
We'll be hearing more about this, and before you know it, things will be final.
Production on Star Wars Episode VII gets underway next year, with preproduction in swing already. If everything keeps going to plan, we'll be seeing it in 2015.
Enjoyed this article? Share it!