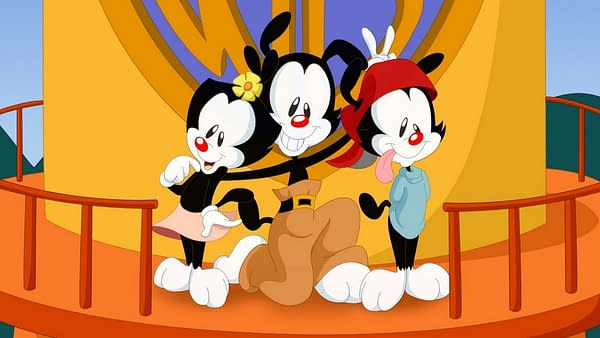 Warner Bros. animation legacy is considerable, from the golden era Merrie Melodies and Looney Tunes through to Brad Bird's The Iron Giant. Lately though – and this certainly goes back to Iron Giant, or even further – the studio haven't really managed to make a smash success out of anything.
But animation is king at the box-office – well, when horror isn't, or superheroes, but more than often enough. It's really no surprise that Warner Bros. are going to start taking toons seriously again.
The studio has sent out a press release today, announcing some new cartoon projects and, perhaps more crucially, a think tank of talent toon-minds, collected to shepherd their animated output. We've heard a lot about Pixar's brain trust and so, it seems, have Warner Bros.
On board are John Requa and Glenn Ficarra, of Bad Santa and Crazy Stupid Love; Nick Stoller of The Muppets and Muppets 2; Phil Lord and Chris Miller of Cloudy With a Chance of Meatballs and 21 Jump Street; and Jared Stern of Bolt, The Watch and Mr. Popper's Penguins.
WB are at pains to point out these guys won't be labouring exclusively on animated films but will continue to work on live action fare too.
According to the press release:
The mission of the new think tank is to help develop and produce high-end animated motion pictures, with the goal of releasing one feature per year under the Warner Bros. Pictures banner. The select team of accomplished filmmakers will collaborate with the Studio to frame and guide a variety of projects from start to finish.
2014-16 will be taken care of with Lego, from Lord and Miller and due next February; Storks, directed by Presto's Doug Sweetland and written by Stoller; and Smallfoot, written by Requa and Ficarra from an idea by its director, Sergio Pablos.
There's a couple of new Looney Tunes pictures somewhere in the pipeline too, though they're not mentioned one the press release. We understand that short-term SNL player Jenny Slate was working one one, while another is to be a live action picture about the ACME company, purveyors of not-so-fine roadrunner catching equipment.
Enjoyed this article? Share it!