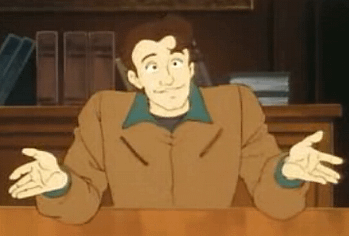 I understand it's the case, but for reasons I've never seen fully explained, that the principle cast of Ghostbusters have power of veto over any sequels. As such, the long-time coming Ghostbusters 3 has been waiting for across-the-board approval for some years now, and the lone hold out, as you would expect, has been Bill Murray.
There was a story just a few weeks ago that Murray had put his copy of the latest screenplay draft through a shredder and sent it back with a note that read:
No one wants to pay money to see fat, old men chasing ghosts!
Well, that's not right, I'm sure, even if it is true. I'd love to see fat old men chasing ghosts, both at the movies and in real life.
Am eye catching story, though. Even if Dan Aykroyd denies it ever happened.
Speaking to Empire magazine, Aykroyd has said:
Bill Murray is not capable of such behaviour. This is simply something that would not be in his nature. We have a deep, private personal relationship that transcends business. We communicate frequently and his position on the involvement in Ghostbusters 3 has been made clear and I respect that. But Bill has too much positive estimation of my writing skills to shred the work.
Shredder or no, more and more folk have been believing, I think, that we'll never get to see a third Ghostbusters film. I think that still seems like a pretty likely option but Aykroyd has apparently posited a new solution.
Here's how Empire relate it:
 Even more intriguingly, Aykroyd hinted that Bill Murray may not return as Peter Venkman, and that the character could be played by a different actor, a la Jack Ryan.
Hinted? How? There's no direct quote, so we'll just have to take their word for it.
Anyway… Jack Ryan? Jack Ryan? Not Bond. Not Batman. Jack effing Ryan. Odd choice. I assume it was Aykroyd's?
Is there any consolation for this tragic Murray news? Well, Aykroyd has also promised:
If we can get the script to Ghostbusters 3 right, then it would definitely have Moranis as a major component. None of us would want to do the movie without having him as a participant.
So, no. No consolation.
Now, you'll have to tell me: are you looking forward to a Ghostbusters 3 made by people who will replace Bill Murray but wouldn't want to do the movie without Rick Moranis?
I had been giving them the benefit of the doubt. That's over now.
UPDATE: Seems at least one of you is in it for the Moranis.
I would root for a ghostbusters 3 to be made for just only be able to see rick moranis be in a movie again. bleedingcool.com/2012/02/13/bil…

— Edward Suarez (@Protoculture27) February 13, 2012
Enjoyed this article? Share it!