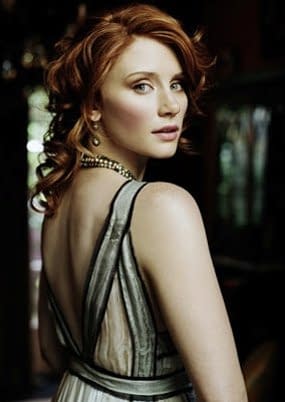 Though there's no real information about what kind role she might play, The Wrap are reporting that Bryce Dallas Howard has started contract negotiations for a role in Jurassic World, the upcoming fourth Jurassic Park film.
We haven't seen so much of Howard lately – her last three films were the final Twilight, 50/50 and The Help – but I'm a fan. Not every film she's chosen has been as provocative as The Village or Manderlay, but she's clearly no dummy and she's got a rather light, fresh acting style much of the time.
Rumours persist that Colin Trevorrow's Jurassic World will be set in a rebranded and fully open Jurassic theme park. The other name we've heard associated with the film is John Krasinski, but that wasn't from anything like as stable a source as The Wrap.
Production on the film is set to finally get underway next year for release in June 2015.
Enjoyed this article? Share it!