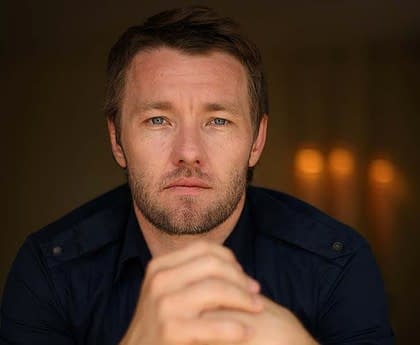 Ian McKellen is the latest actor to tackle Sherlock Holmes, Joel Edgerton replces Johnny Depp and Dark Places is still not done with casting yet in today's casting news roundup.
• Long-gestating Johnny Depp project Shantaram is alive again, but it's no longer a Depp star vehicle. Joel Edgerton has been courted by the former-star-turned-producer-only personally to star in the thin-veiled true life tale masked as a novel about a heroin addict who escapes prison, reinvents himself as a doctor in India and ultimately ending up helping fend off Russian troops in Afghanistan. Eli Roth wrote the script and the search is on for a director. [Deadline]
• Ian McKellen is the latest actor to play Arthur Conan Doyle's iconic detective Sherlock Holmes. Bill Condon's next project is called A Slight Trick of the Mind and features Holmes as retired and Watson-less decades after his prime investigating years, but still haunted by a fifty-year old case. [THR]
• Gillian Flynn adaptation Dark Places is already boasting quite a cast and indeed, is already filming, but it is still not done casting yet. Drea de Matteo is the latest to join the Charlize Theron-led cast in the twisted tale about child killers and the adults they become. de Matteo is taking a supporting role that once belonged to Christina Hendricks after the Mad Men star was bumped up to a larger part. [THR]
• Here's an indie that sounds pretty cool, about four strangers who meet at a bar and decide to leave their spouses and real life troubles behind for one night on the town in a stretch limo. Mary Elizabeth Ellis, Eliza Coupe, Demetri Martin and Kyle Bornheimer will play the leads in The Last Time You Had Fun for diector Mo Perkins. [Deadline]
Enjoyed this article? Share it!