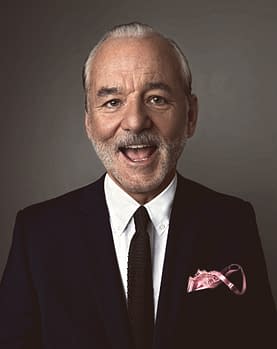 Bill Murray goes to Afghanistan, Christina Hendricks gets a promotion and a Sherlock Holmes reunion is in store in this slow news day roundup.
• Bill Murray has been set to star in comedy Rock the Kasbah, which Barry Levinson will direct. The story follows Murray as a burned-out music manager who goes to Afghanistan on a USO tour with his only client and is stranded without his money or passport. Luckily he discovers a young girl with an amazing voice and together they strive to get her on Afghanistan's version of American Idol, The Afghan Star. [Deadline]
• Christina Hendricks just got a promotion. Set for a supporting role in Gillian Flynn adaptation Dark Places, she's now been bumped up to a lead role as Charlize Theron's character's mother (in flashbacks, naturally). She got the bumped up gig after Samantha Morton fell out of the already-filming project. [Deadline]
• A Sherlock Holmes reunion is in store as Guy Ritchie has cast his Dr. Moriarty, Jared Harris, in his next film: a redo of 60s spy comedy series The Man From U.N.C.L.E. This time the suave dynamic duo will be played by Henry Cavill and Armie Hammer, with Alicia Vikander and Elizabeth Debicki as the female leads and Hugh Grant in a supporting role. [Deadline]
Enjoyed this article? Share it!