Catching Fire Directing Chair Offered To Francis Lawrence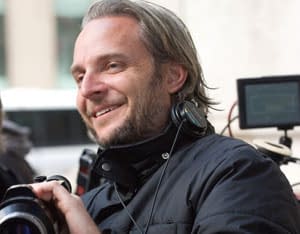 Since The Hunger Games director Gary Ross announced that he would not be returning to direct sequel Catching Fire, Lionsgate have been under pressure to find someone suitable. The studio has already set its release date for November 22nd 2013, and lead actress Jennifer Lawrence will only be available until December 20th, after which she begins shooting the sequel to X-Men: First Class.
According to The Hollywood Reporter, Lionsgate have decided to extend the offer to Francis Lawrence, best known for directing I Am Legend, Water For Elephants, and the Hellblazer adaptation Constantine. Lawrence has also directed dozens of music videos, for artists ranging from Bad Religion and Greenday to Jennifer Lopez and Justin Timberlake. According to THR, Lawrence would have received the offer yesterday afternoon, and so may well have already accepted it or turned it down.
It's certainly a tempting proposal, though the directing also comes with a great deal of requisite pressure. The Hunger Games received widespread critical acclaim and according to Box Office Mojo has already grossed more than $530m worldwide.
In case you're wondering, there's no relation between Francis Lawrence and Jennifer Lawrence. But if we're recruiting Lawrences, can we work Martin Lawrence into the cast as well? I don't care how or why, just make it happen.