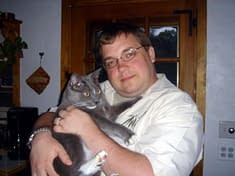 Seriously, do we have to bow to him now or something? Kiss his ring? Genuflect?
I'll give it a go.
King of Twitter, collector of air miles, fromage cuisine expert, CB Cebulski – previously Marvel's Talent Scout – has now been elevated to godhood. Or at least the Senior Vice President pay bracket at Marvel.
His full title is Senior Vice President, Creator & Content Development of Marvel Entertainment.
Basically, it's doing what he always did, finding and developing talent. But now he'll be involve directly in the creative direction of the Marvel universe.
Nice one fella. See you at the how.
Enjoyed this article? Share it!