Venom Scribe Kelly Marcel Attached to FX Series Adapt of Victor LaValle's 'The Changeling' Less than a year after Victor LaValle's 2017 novel The Changeling was acquired by Annapurna Television (Mixtape, The Ballad of Buster Scruggs) for a television adaptation, the contemporary fantasy/horror series has found a home at FX. Venom screenwriter Kelly Marcel (Fifty Shades of Grey, Terra Nova) is attached to write the project. Viewed as a unique and striking combination of horror, fantasy and realism, The Changeling was published on June 13, 2017, and stems from publisher PenguinRandomHouse: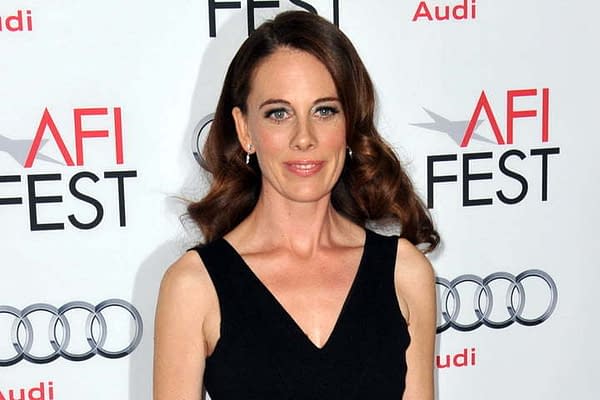 When Apollo Kagwa's father disappeared, all he left his son were strange recurring dreams and a box of books stamped with the word IMPROBABILIA. Now Apollo is a father himself—and as he and his wife, Emma, are settling into their new lives as parents, exhaustion and anxiety start to take their toll. Apollo's old dreams return and Emma begins acting odd. Irritable and disconnected from their new baby boy, at first Emma seems to be exhibiting signs of postpartum depression, but it quickly becomes clear that her troubles go even deeper. Before Apollo can do anything to help, Emma commits a horrific act—beyond any parent's comprehension—and vanishes, seemingly into thin air.

Thus begins Apollo's odyssey through a world he only thought he understood, to find a wife and child who are nothing like he'd imagined. His quest, which begins when he meets a mysterious stranger who claims to have information about Emma's whereabouts, takes him to a forgotten island, a graveyard full of secrets, a forest where immigrant legends still live, and finally back to a place he thought he had lost forever.
LaValle stands as an award-winning author whose works include the short-story collection Slapboxing with Jesus; novels The Ecstatic and The Devil in Silver; and novella The Ballad of Black Tom (in development at AMC). His work has been recognized throughout his career, with honors including the United States Artists Ford Fellowship; Guggenheim Fellowship, Shirley Jackson Award and American Book Award.