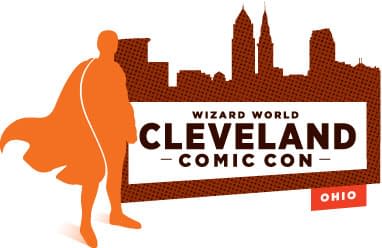 Gareb Shamus has bought the North Coast Comic Con and will rename it Cleveland Comic Con.
Seriously, there should be a template for this by now.
Garab Shamus bought the show from local convention organiser… balh blah blah… who will remain with the show…blah blah… free to run one day conventions in the same spot at other times of the year… blah…everyone happy.
Seriously, right now, you mant to make a small amount of money? Run a comic convention in a place where there isn't a Wizard Comic Con. And wait for Gareb to get in touch.
Here are the dates so far;
March 26-28, 2010, Toronto Comic Con, Direct Energy Centre

April 16-18, 2010, Anaheim Comic Con, Anaheim Convention Center

June 11-13, 2010, Philadelphia Comic Con, Philadelphia Convention Center

August 19-22, 2010, Chicago Comic Con, Donald E. Stephens (Rosemont) Convention Center

October 7-10, 2010, Big Apple Comic Con, Pier 94

October 15-17, 2010, New Jersey Comic Con, New Jersey Convention and Expo Center

November 12-14, 2010, Austin Comic Con, Austin Convention Center

Atlanta Comic Con, TBD

Cincinnati Comic Con, TBD

Cleveland Comic Con, TBD

New England Comic Con, TBD
Enjoyed this article? Share it!