On the website of GFMFilms, financiers and producers involved in Vincenzo Natali's gestating adaptation of Neuromancer, you'll find a page dedicated to the film. There, you'll see a single news update on the film, and a single piece of concept design art work.
The news line reads like this:
21/6/2012 – Pay or Play offers have been made to Liam Neeson for Armitage and Mark Wahlberg for Case.
Thereby confirming the story of a week or so ago.
And here's the image.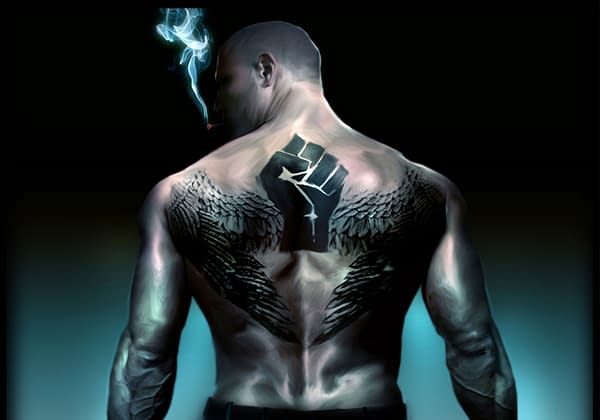 This is a piece of work by Amro Attia, a designer who has worked with Natali before, contributing to the design of the creatures in Splice. He posted the above image to his blog last December, alongside another picture that would appear to be quite clearly Neuromancer-related.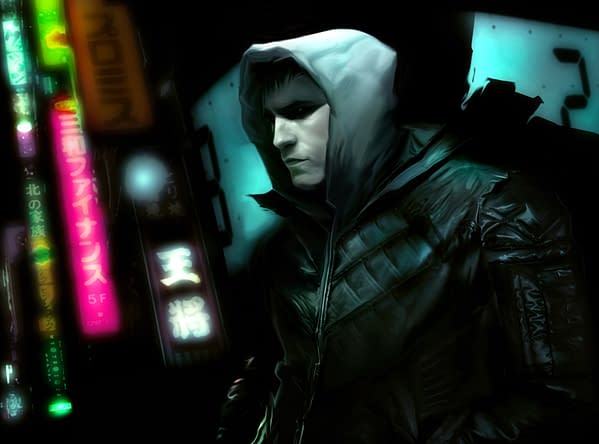 I assume there's a good chance that Attia was off of the project before last December, though it is possible he shared the images while still working on the film. Stranger mishaps have happened with concept art, that's for sure.
Both images could be potential designs for Case, the protagonist and the role that Mark Wahlberg has been offered; on the other hand, the first could be Armitage, the Neeson part. I can't quite decipher what the tattoo on his back might mean, unless it's a reference to Screaming Fist. Fans of the book will know what that is.
Neuromancer seems to be progressing. I'll go on keeping my ear to the ground.
And if you happen to know where one might see some concept art of Natali's ideas for cyberspace, do let me know…
Enjoyed this article? Share it!