David O. Russell Drops Hints At A Leading Lady For Uncharted Movie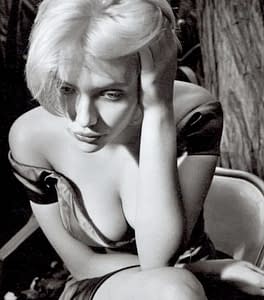 Josh Hylton writes for Bleeding Cool:
On top of being a cinephile, I'm also a video game dork. I think that's because the two mediums share many similar characteristics, especially in recent years where the advent of such powerful video game consoles have allowed games to become more and more cinematic. With the gap between gaming and filmmaking closing fast, I'm excited to see where the future of movie adaptations of popular video games go.
Perhaps that is why I'm highly anticipating David O. Russell's Uncharted, a film adaptation of the cinematic Playstation 3 video game. Rumors have been floating around for a while now about who he will cast as protagonist Nathan Drake and, despite fans crying for Nathan Fillion, it seems Russell has his eye set on Mark Wahlberg. Robert De Niro's name has also been thrown around in an unspecified role,* but it appears Russell has also been giving some thought on the female love interest.
In a recent interview with Empire, he dropped a couple of names. After the interviewer mentions Amy Adams, Russell had this to say:
Oh I would love that too, I love Amy. I also love Scarlett Johansson; there's a lot of great actors I think might suit. Hopefully, we'll see how it works out with everybody who are being scoped to do that role…
Things to note: of course he loves Amy Adams. He just worked with her in The Fighter and she is grabbing awards nominations left and right, thus giving his movie even more exposure. However, his quick mentioning of Scarlett Johansson might shed a little light on who he really has in mind. And besides, Adams has yet to prove herself as an action star whereas Johansson kicked ass in Iron Man 2. With her dexterity, she seems a more suitable choice for the role.
*Editor's note: An uncle of Drake's, we heard. Alongside Joe Pesci.