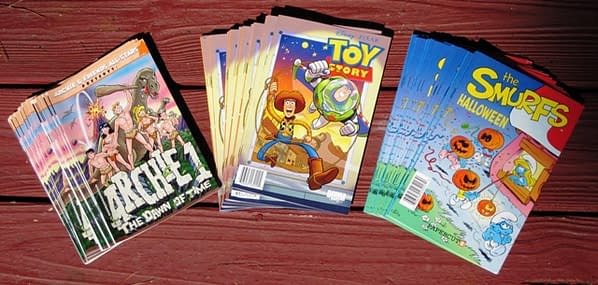 Aside from Christmas, Hallowe'en is biggest holiday retail event in the USA. It is also half a year from Free Comic Book Day. This year, Diamond have been promoting a bunch of cheap mini-comics for kids from a number of publishers, to give or sell cheap to kids duting Hallowe'eb season.
But next year, it goes big time. At the New York Comic Con Retailer's Breakfast, courtesy of Diamond Comic Distributors, Diamond announced that Hallowe'en 2012 will see comic stores invited to participate in a Free Comic Book Day-comparable event with the big and small publishers creating exclusive content for Hallowe'en in a low priced or giveaway content, and media hype machine to drive people into stores.
Enjoyed this article? Share it!