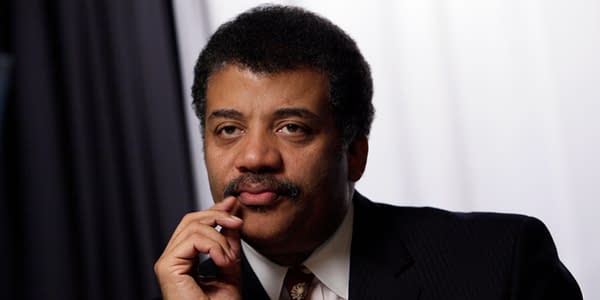 I'm not wanting to say that all African-American moustachioed astrophysicists look the same.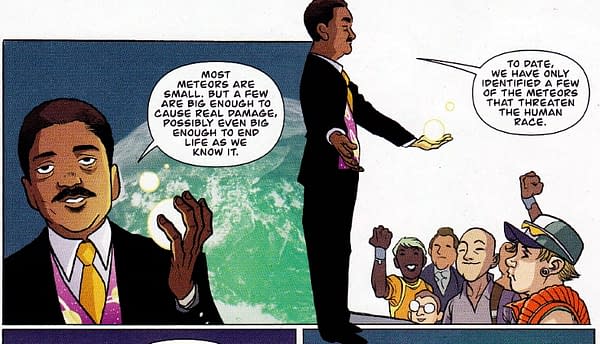 But when it comes to Neil deGrasse Tyson and today's issue of Prez #3, I think discerning a resemblance may be forgiveable in the circumstances.

Though considering this is set in the nearish future, it's good to see that Neil has not lost his looks.

Even if he may be about to lose his patience.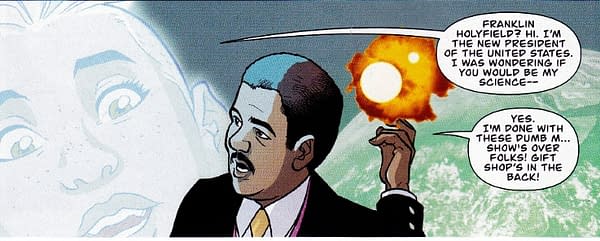 Franklyn Holyfield? Well, I suppose that's close enough…
And seriously, if you were a corndog selling accidental YouTube sensation turned President, who would you appoint as Science Advisor? It's either him or Stephen Hawking…
Prez #3 is published today from DCComics. Comics courtesy of Orbital Comics, London. With a signing for Doctor Who and Planet of The Apes artist Rachel Scott today, and launching an exhibition for Jessica Martin on Saturday.
Enjoyed this article? Share it!