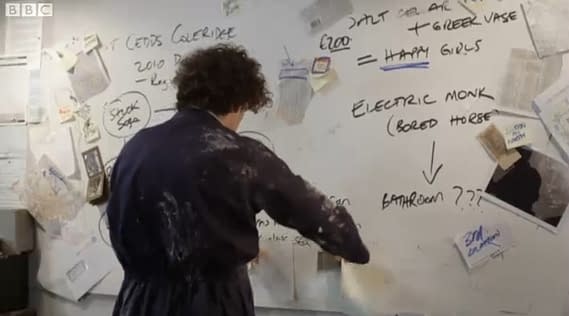 The BBC are apparently rather more interested in audience appreciation than cold hard ratings, being a pinko commie socialist network and all. This makes me wonder why their press release about new Dirk Gently contains this bit:
The series commission comes on the back of the hugely popular one-hour instalment in December last year, which attracted 1.1m viewers (3.9% share) on BBC Four, over three times the channel's slot average.
Maybe they think we'll be more impressed to hear viewing figures. If so, they'd be wrong.
Gently is derived from the character of the same name from Douglas Adams' books Dirk Gently's Detective Agency and The Long Dark Tea Time of the Soul. He's been adapted by Misfits writer Howard Overman and actor Stephen Mangan into a new something that fans seem pretty much pleased with.
Here's Overman:
I'm thrilled to have the opportunity to write more episodes of Dirk and look forward to seeing where his unique detective methodology and perspective on life takes me.
Which seems to suggest he'll be cooking up more new plots, not just pillaging the books. Which is a good thing…?
The show will have three one-hour episodes and air next year. Rich will be watching.
Enjoyed this article? Share it!