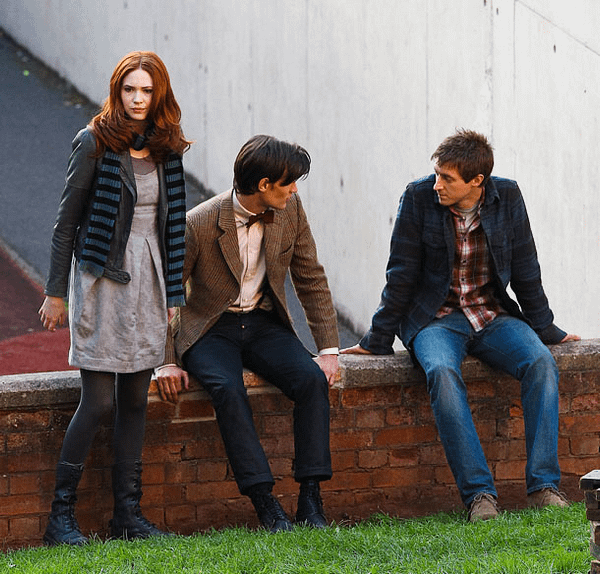 It was Private Eye that did it. Possibly the greatest influence on this very website, the British politics/media satirical/investigative journalism/comedy fortnightly mag went large with the current state of Doctor Who. They wrote;
Programme chiefs in London were horrified to learn recently that BBC Wales is proposing not to make a full series of Doctor Who in 2012, but instead to put the programme on hiatus and merely bash out four "specials" as it did in 2009. Which will leave an enormous hole in the BBC1 Saturday night schedule and a bigger one in the profits of BBC Worldwide, and will mean the corporation will be paying lead actor Matt Smith to spend most of the rest of this year doing nothing.
Fearing a massive tabloid splash tomorrow, the BBC sprung into action. Sam Hodges, Head of Communication tweeted;
#DoctorWho is returning. Fourteen new episodes have been commissioned with Matt Smith as The Doctor #bbc1
Followed by Steven Moffat;
14 eps + Matt DEFINITELY. I've got a plan and I'm NOT TELLING YOU WHAT IT IS. Now hush or River shoots you with her Spoiler Gun.#formaqueue
@Arch6000 13 plus Xmas is what I mean. Keeping it brief, that's all.
So there you go. The seriousness of this story prompted the BBC to respond in a manner that it just hasn't before. But do not a distinct lack of Karen Gillen and Arthur Darvill. But we do have a third series of Matt Smith, confirmed.
Enjoyed this article? Share it!