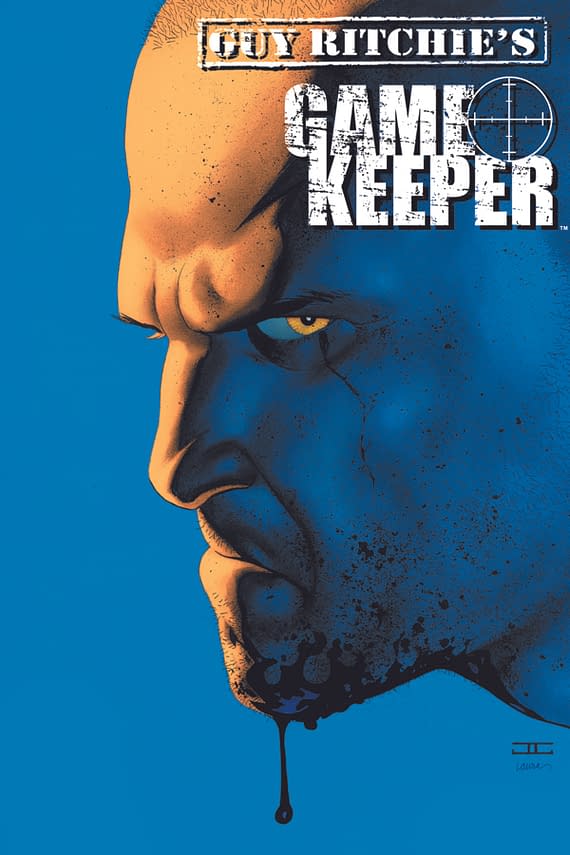 Do you remember the time when Virgin Comics used to spend every week announcing a new project somehow linked to a famous creative name? Terry Gilliam, John Woo, Dave Stewart, Michael Jackson and, indeed, Guy Ritchie.
And then everything went tits up.
Well, Dynamite Entertainment have already announced a couple of ex-Virgin-now-Liquid Comics projects. But I understand that they're also to publish a 256 page omnibus collection of all ten issue of Guy Ritchie's Gamekeeper, currently with Warner Bros and Matrix for a future film. And, indeed, Guy Ritchie wasn't ashamed in coming forward in saying that was kinda the point of the original book.
"I'm interested in the visual sensibility of comic book storytelling, so creating a comic was an obvious and exciting prospect," he was quoted as saying. "The moment I saw the pages, I had a cinematic vision for what I know will make a great film."
The comic-and-eventual-movie is about a groundsman who finds the estate he works on destroyed by mercenaries, forcing him to delve into his dark past to fight his new enemies.
The comic was written by Andy Diggle and Jeff Parker, and drawn by Mukesh Singh, Ron Randall and Ron Chan. And, because this is Dynamite, you'll be getting a John Cassaday cover too.
The first issue can be read for free below.
Enjoyed this article? Share it!