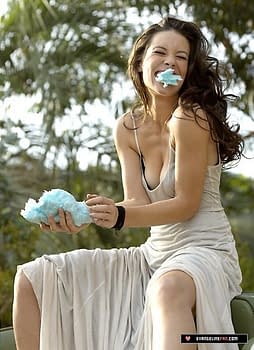 We still don't know who she is, but now we know who will be playing her. Variety reports Lost and The Hobbit star Evangeline Lilly is now in early talks to play the female lead in Edgar Wright's Ant-Man.
We've already covered the many possibilities on just who this mysterious female lead may be, but it seems logical to assume she'll be a love interest for Paul Rudd's Scott Lang character, while maybe being connected in some way to Michael Douglas' Hank Pym.
Also very interesting was this tidbit from THR's report on the same casting news:
It is unclear who Lilly will play but it is not intended to be a one-off appearance.
Of course, this could just mean she'll show up for direct Ant-Man sequels, but it could just as well mean she'll be showing up in other MCU movies, which means she's probably not just a "girlfriend" character but someone more important. Janet Van Dyne aka The Wasp is an obvious guess but… How would fans feel about a Lang/Janet hook-up? And if we add that in with the rumor that she's the daughter of the second male lead… Oh boy.
Ant-Man begins filming in April for a July 17, 2015 release.
Enjoyed this article? Share it!