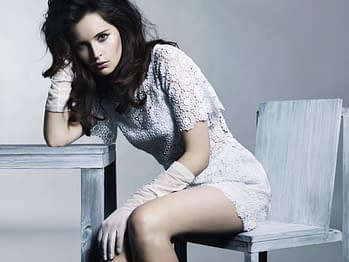 I've spent a week or so trying to confirm a few leads on the cast for Christmas-set comedy Most Wonderful Time and, while I haven't been able to clarify exactly how involved everybody on the list really is, or is likely to be, I've had some luck with a few of the names.
For example, it seems that Felicity Jones will be taking the lead role of a young woman who brings a stranger to her parents' house at Christmas, pretending that he's her boyfriend.
Also in the cast, if all the deals pan out, will be Amanda Seyfried – though clearly not as the stranger or either of the parents. There's a few interlocked plot lines in this film, some of them spiralling out of the main family story, and I believe she's set for one of those.
And then there's Alan Arkin, on tap for another of his truth-to-power, irascible grandpas. That's my ticket sold, right there. He's just great.
Not yet cast is the film's narrator, Rags. I imagine they'll find him closer to production, however, as Rags isn't a human, but the family dog. And then they'll find a voice over later on, perhaps even after production has wrapped.
Almost a couple of years back, Robert Redford and Diane Keaton were in the frame to play the parents. The original whispers I picked up on said Keaton would still be involved but Redford was out, though I've not yet been able to corroborate either of those things. Yet.
If all proceeds, and it looks like it will, production should start towards the end of the year, meaning that director Jessie Nelson and company can actually shoot winter for winter. Expect the film in cinemas about a year from then – in time for Christmas 2014.
Enjoyed this article? Share it!