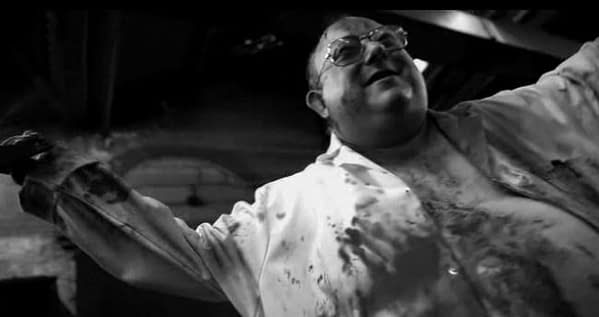 I'm pleased and a little impressed by how these clips from Tom Six's The Human Centipede 2: Full Sequence don't look or feel anything like the first film. It's not just that they're in black and white, it's also in the camera angles and movements, and the very different approach to depth of field.
NOTE: The trailer starts with some clips from the first film, desaturated entirely. The new stuff starts when the fluorescent lights flicker on.
I was already very interested in this film. Now, much more so.
You can also see the trailer in HD at Yahoo.
Lucky US audiences will get the see the film one month from today.
Enjoyed this article? Share it!