We've already seen the teaser poster for the new Three Stooges movie from Bobby and Peter Farrelly, and now we get our first look at Curly (Will Sasso), Larry (Sean Hayes) and Moe (Chris Diamantopoulos) from the nose down.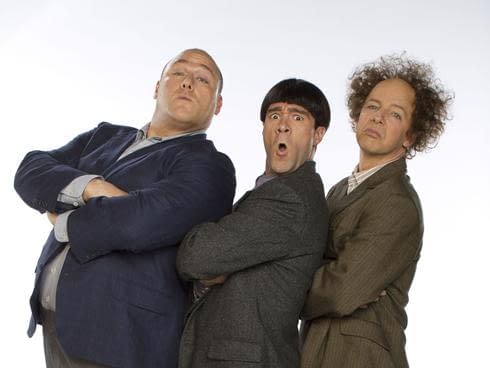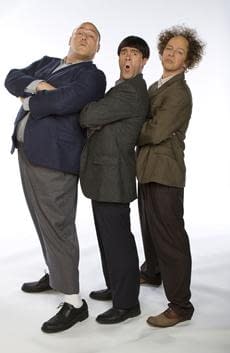 I'm not a Three Stooges fan so it's not my place to approve or disapprove the look of this movie. Which one is Curly?
Photos courtesy of USA Today.
Enjoyed this article? Share it!