UPDATE: Here you go. It's rather hi-res now.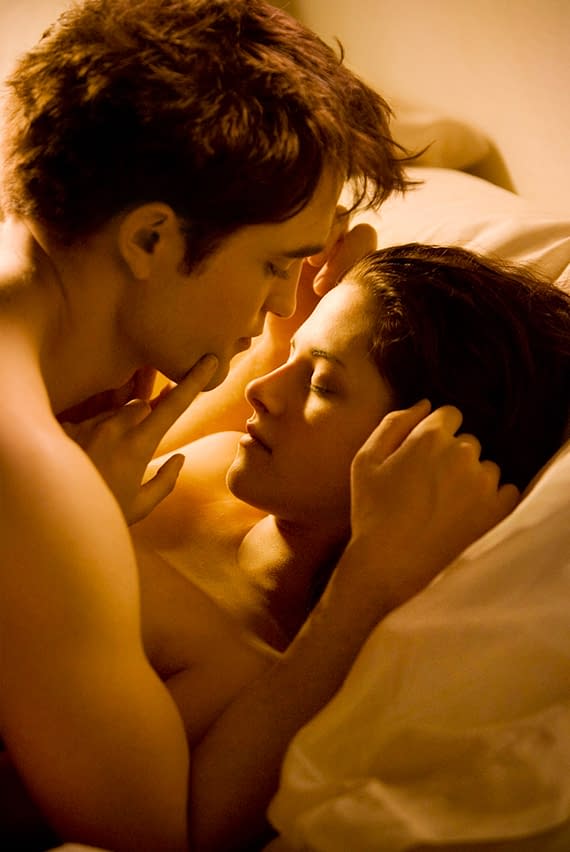 This Friday, Entertainment Weekly will publish and image of Robert Pattinson and Kristen Stewart, in their guises as vampire and vampire lover, getting all up close and personal in the bedroom. This is the scene that leads to the infamous pillow-biting.
The first look at this image came, however, via Access Hollywood. And that clip has been uploaded to YouTube. So, courtesy of Twilight Poison, here's our first look at the Breaking Dawn lovers getting busy. Okay, busy-ish.
Enjoyed this article? Share it!