Cable networks are really trying to one-up each other these days to bring forth cooler, more quality shows and I think we can all agree the real winners are the audience. FX's latest offerings include two familiar properties re-imagined for the small screen, and Yahoo! TV has first look images from both.
First up, a new miniseries loosely based on the Coens' 1996 Oscar-winning film Fargo. The new series is also called Fargo, but it's not a remake or a sequel, just a new crime story set in the wintry barren landscape of Minnesota. Martin Freeman plays the down-on-his-luck schmuck who enters into an ill-fated criminal scheme in this one, while Billy Bob Thornton is some kind of villain character and newcomer Allison Tolman plays the police detective on his trail.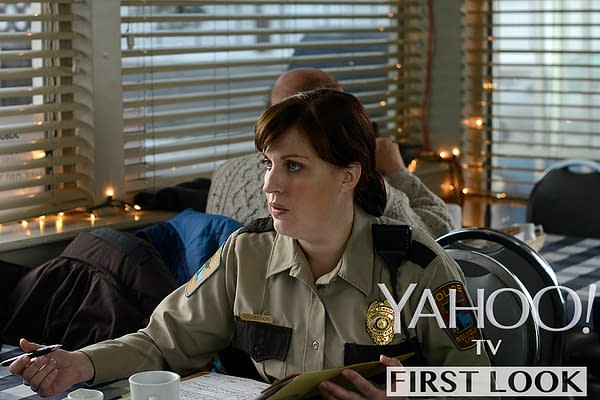 Coming later in the year is The Strain, based on Guillermo del Toro and Chuck Hogan's trilogy of vampire novels of the same name starring Corey Stoll. He grows some hair to play a Center for Disease Control boss who's tasked with containing a virus with "hallmarks of an ancient and evil strain of vampirism," but, naturally, it doesn't go so well.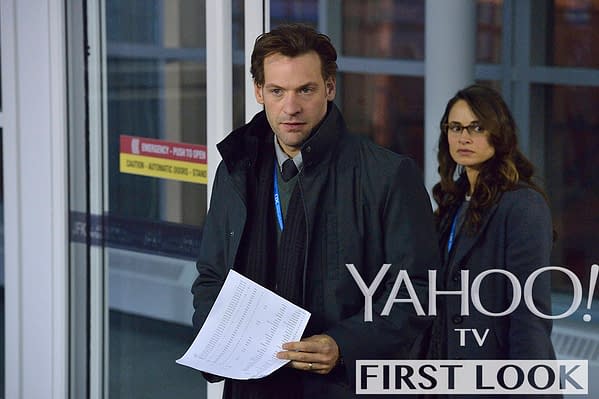 Enjoyed this article? Share it!