Mike Judge is really having a lot of fun with Steve Jobs in his new HBO comedy Silicon Valley. Well, who else, right?
There's already that funny bit in the first trailer where Thomas Middleditch's character calls Jobs a poser, and a different Steve – Wozniak – the real thing, and now there's this poster, where Middleditch and his fellow computer nerds clearly wouldn't mind having a bit of Jobs' legacy.
Sure, Wozniak may have actually coded, but you won't know him by a single iconic pose, will you?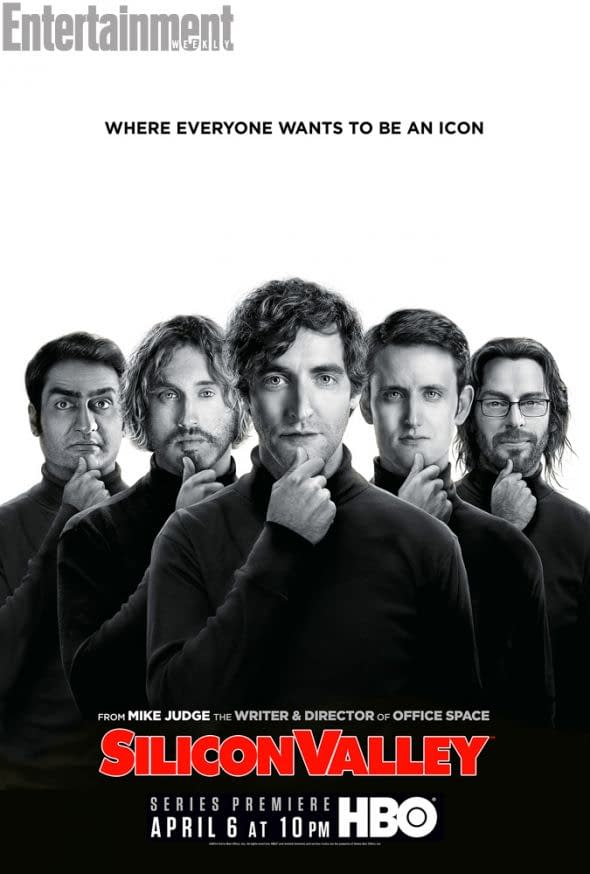 Silicon Valley premieres on HBO with the return of Game of Thrones and Veep on April 6th.
Enjoyed this article? Share it!