FrightFest audiences were treated to a teaser for Jonathan Glazer's upcoming Under the Skin last week and one half of that teaser is now available to watch online.
The teaser shown at FrightFest featured what appeared to be a clip from a scene and then a montage of very brief clips from the film – read my thoughts on it here. The montage section has now been posted online. You can watch the video over at The Guardian, but be warned the clip is NSFW and will play automatically unless you've previously set them not to at The Guardian.
UPDATE: We now have an embed. Reminder, the video is NSFW.
[youtube]http://www.youtube.com/watch?v=kGDnbcq0BkU[/youtube]
An image from the film was also released this weekend at The Playlist,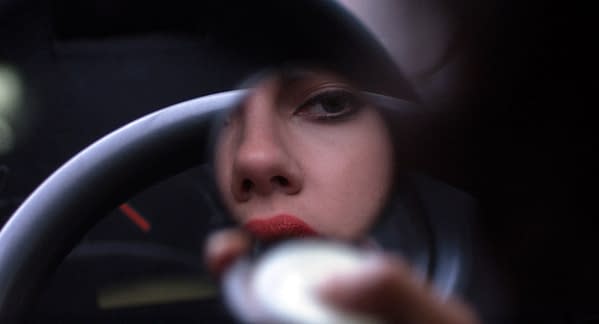 There's no confirmed release date yet for Under the Skin.
Enjoyed this article? Share it!