In October of last year, ComicBooks For Kids announced their first colouring book, which we announced here.
Mark Weiss, president of ComicBooks For Kids! stated that the response was so great and so many artists wanted to contribute that he knew there had to be a Volume 2.
Artists in this volume include in no particular order, Frank Frazetta, Will Eisner, Hal Foster, Kevin Eastman, Jeff Smith, Mike Kaluta, Mike Grell, Dave Stevens, Jim Steranko, Neal Adams, Tim Seeley, Stan Sakai, Art Baltazar, Bill Reinhold, Shawn McManus, Aaron LoPresti, Michael Ploog, Topper Helmers and many others for a total of 38 different artists. With new talent highlighted as in the previous volume. The cover for this volume is again by Steve Feicht and serves as a connecting cover to the first volume. The variant cover is by Will Eisner and colored by John Lind, a rare Spirit image created for a Will Eisner Week poster. Biographies are included so that kids can learn more about the contributors. And a number of pages in this volume were created for this book and have never before been seen.
All of these will be going to the kids across the US. First day of sale will be at the C2E2 conference.but a small presale allocation is available on the eBay site to help pay for printing and shipping.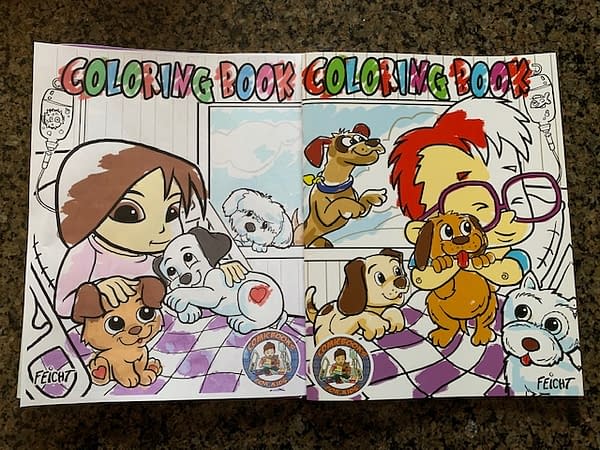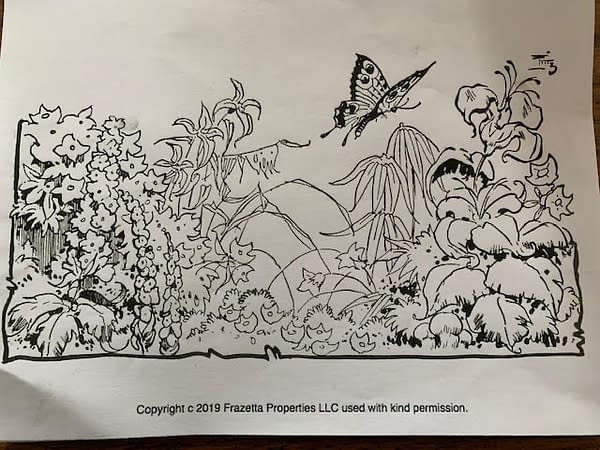 Enjoyed this article? Share it!