Garth Ennis To Return To Marvel?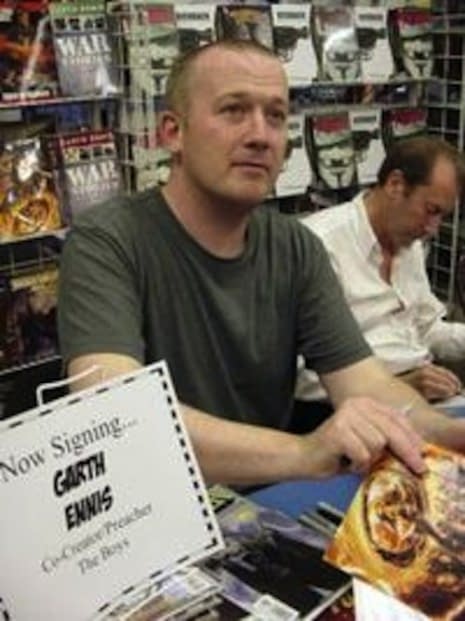 Garth Ennis came to the Quesada era of Marvel with Steve Dillon on Punisher, putting together a critically acclaimed run on the book.
And then stayed on the book for quite some time, with dalliances into Hulk, Spider-Man and Nick Fury on the way (the latter so extreme that it brought down George Clooney's interest in playing Nick).
And while Steve Dillon has continued to work for Marvel, Garth Ennis… hasn't. Not for a few years now. And not at DC either, he's had books at Dynamite and Avatar, but he;'s stayed away from the big boys.
Until now.
Coming out of Emerald City Comic Con is the rumour that Garth is working on a new project for Marvel.
I've no idea what it is.
But to entice Garth back, one might expect it's something special…
X-Babies anyone?