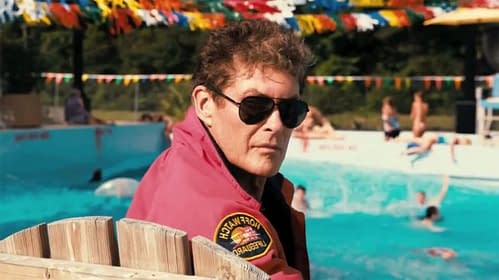 Have you ever wondered why they call David Hasselhoff 'The Love Hunter'?
No, neither have I. But he's going to tell you anyway, in the form of song. He has a Casio keyboard to help him out.
That clip was from John Gulager's killer fish sequel Piranha 3DD, and if the trailer's anything to go by then this film is going to have more tongue in its cheek than, say, David Hasselhoff in bed with two women at the same time. All evidence points to the Baywatch star playing himself as a dispassionate, unflappable parody of himself who will either die in a satisfyingly gory manner or come in at the last minute to save the day.
I like to think he'll do it by bashing the piranhas with his Casio keyboard, but maybe that's why my screenplays keep getting rejected.
Clip courtesy of Crave Online.
Enjoyed this article? Share it!