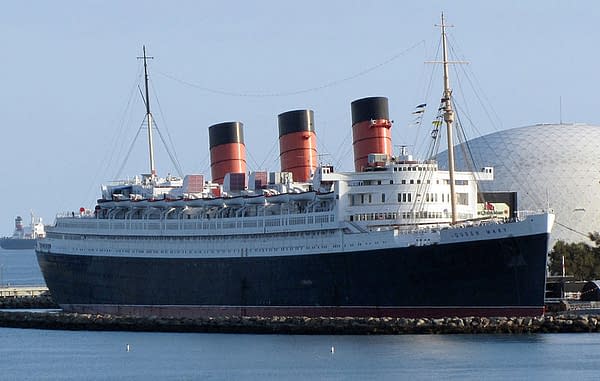 The Queen Mary may just be the most famous ship in the world aside from the Titanic, but it's done a lot more than just hit an iceberg and sink its first time out. It carried Allied soldiers during World War II. One time it almost capsized and inspired a classic story and later film called The Poseidon Adventure. Oh, and it's probably haunted. Beat that, Titanic.
A new film is set to showcase that rather impressive history and will be filmed on the ship itself, according to Variety.
Described as "The Shining on a ship," the untitled film will be a supernatural thriller that taps into the Queen Mary's own sordid reputation as one of the 10 most haunted places in America (as declared by Time magazine in 2008). One cabin is said to be haunted by someone who was murdered there, while others have claimed to have heard children playing in the nursery. Ok, I am out of here.
Gary Dauberman will write the screenplay.
Enjoyed this article? Share it!