The paps on the Zimbio payroll have done some good work in firing off a total of 79 shots of Ewan McGregor and Gina Carano going at it on a beach. The big fight in question was being staged as a stunt sequence for Stephen Soderbergh's upcoming Haywire, a spy thriller in which mixed martial arts fighter Ms. Carano stars, a rare female lead for an action picture.
Here are a few of my favourites.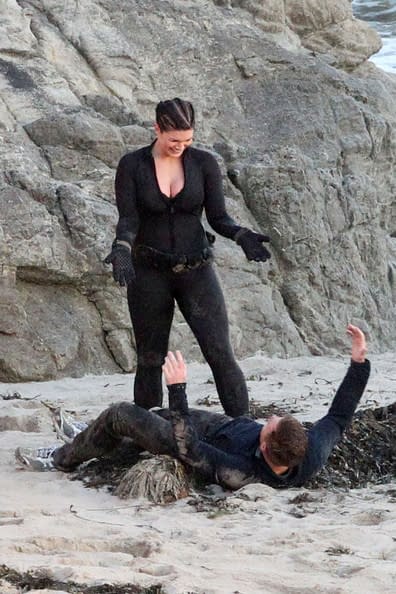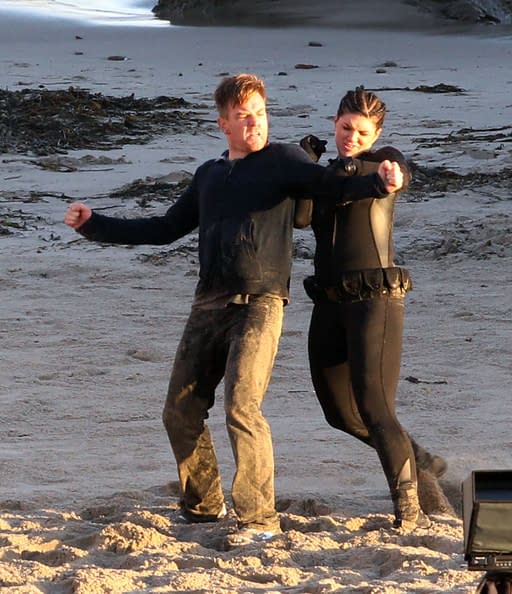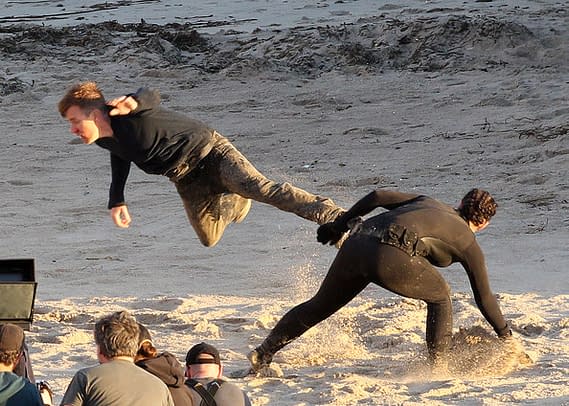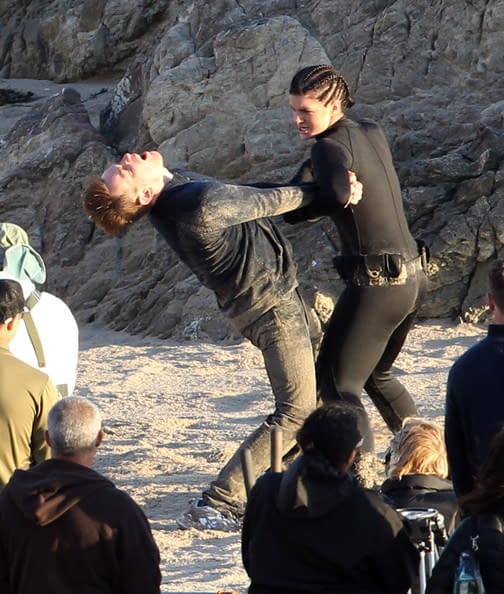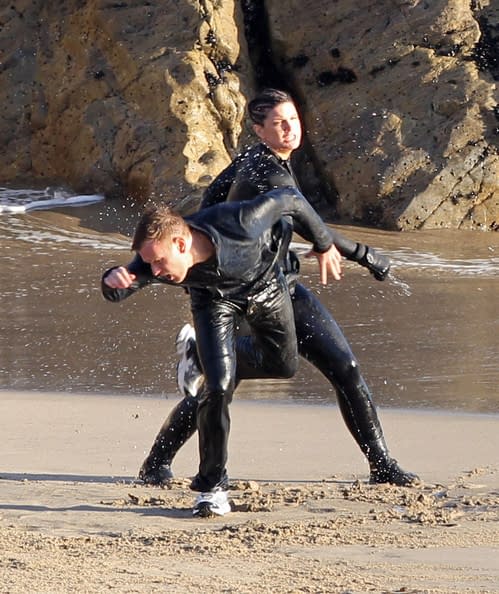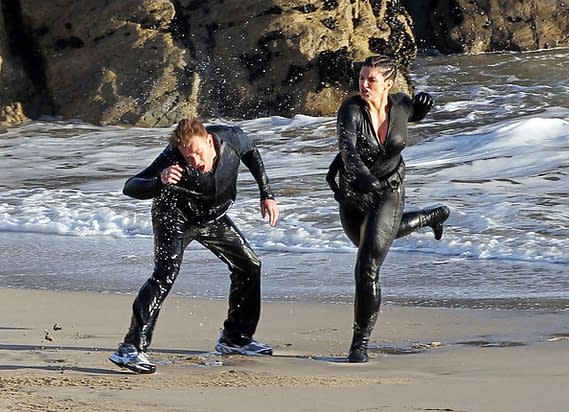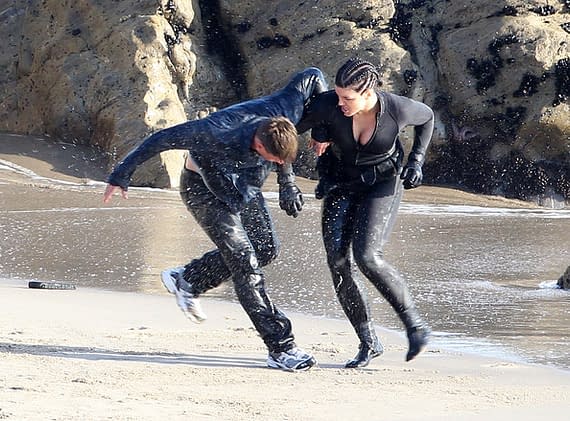 I'm not sure those are all McGregor, but it's obviously all Carano, all the time.
Clearly,  Haywire is unlikely to make it's touted April release date if they're doing reshoots right now. Here's hoping we're not left hanging too long.
Enjoyed this article? Share it!