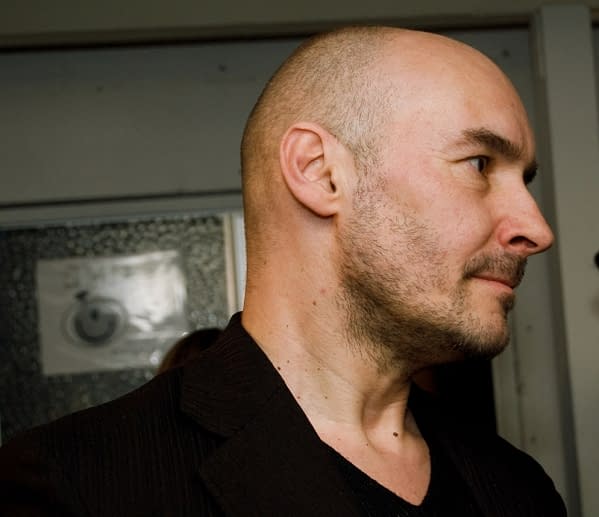 From the Orbiting Pod podcast from Orbital Comics, who had Grant Morrison in before his Forbidden Planet interview on Wednesday. Naturally we recommend you listen to the whole interview, talking about his Supergods book, but here are a few headline grabbers…
He sees how Marvel superheros are like totemistic characters, full of animals and insects, how Iron Man represents the god of technology, or money and of industrial military complex.
How the readers of Batman Incorporated have also been recruited into the Batman Inc approach to heroism.
Of Action Comics #1, "Superman doesn't stop moving all the way through so it's really like as if the cameras on him for twenty pages and he never stops moving at any point… can you story where you don't do cuts and you just follow this guy cos he's constantly moving so fast and doing interesting things all the time. It completely changes the form."
Of Multiversity, it wil be nine issues, seven set in different parallel worlds with two bookend issues. He describes "the Nazi one" opening with a constipated Hitler on the toilet reading Action Comics.
And how he's writing it "taking all those Watchmen techniques and updating them and it's not taking the story or anything but its the idea that no none in so many years has done a comic like Watchmen with that intense self relfective quality. So I kinda wanted to do that in a modern way with and try and develop new techniques to do it."
Enjoyed this article? Share it!