Earlier today, Hasbro held a meeting for their stockholders and shared a whole lot of across-the-brand details. Amongst them were updates on several of their upcoming movie tie-ins, from JJ Abrams' Micronauts to the GI Joe sequel. Thanks to a Little Bleeder who went Full Bothan for us, we've gotten those details below. Here are a series of slides from the Hasbro presentation, complete with commentary from our anonymous, yet rather kindly, spy.
This seems to be the first artwork for Ouija. They didn't name a director though some of us were talking about how Pierre Morel who directed Taken was the number one choice. They better get a move on to make that 2012 date though. What's the deal with putting a movie called Ouija in theaters just after Halloween?
This is the first GI Joe 2 image that I've ever seen. Maybe you can remember the name of this ninja dude because I can't. No director was mentioned once again which is especially interesting after they named directors for most things. I assumed Stephen Sommers was going to do it. Wasn't that news a few months ago?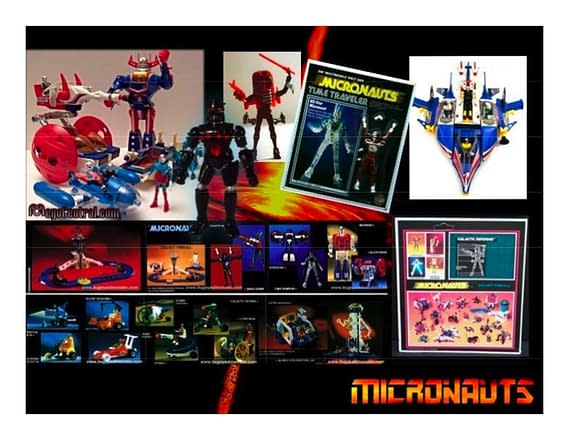 This was the image they showed before telling us that JJ Abrams was developing a Micronauts movie. I looked on Google and he's been doing that for some time. Good to know he still is. Maybe it will come out soon. Maybe it has already been filmed. The Abrams works in mysterious ways.
In the last slide you can see the logo for Battleship, the new Clue and lots of the others. The Micronauts movie seems to have the title They Came From Inner Space. They named the directors and producers working on most of these projects. Peter Berg on Battleship, Rob Letterman on Stretch Armstrong, Kevin Lima on Candyland, Gore Verbinski on Clue, Ridley Scott on Monopoly. Will Smith is producing Risk.
A shame that the Rubiks Cube isn't one of Hasbro's. I'd love to hear more about that movie.
Thanks again to our Little Bleeder on the inside.
Enjoyed this article? Share it!