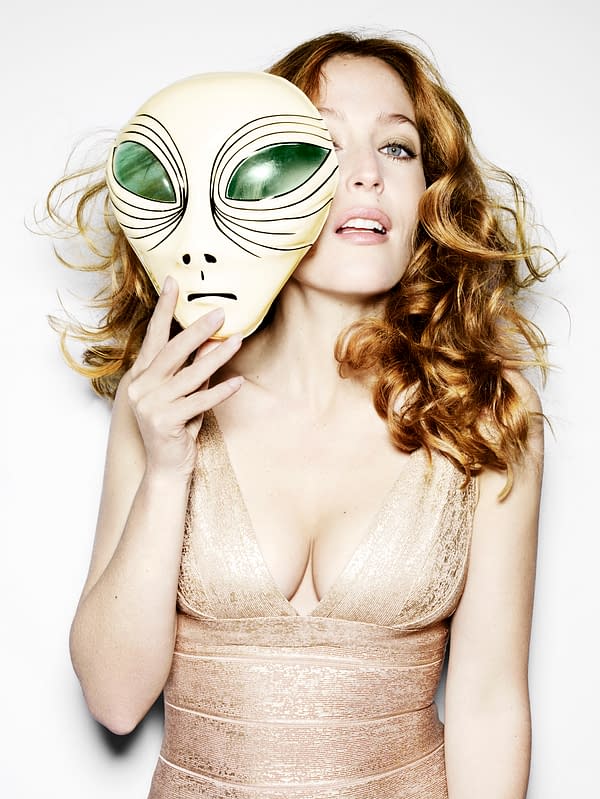 Yesterday we ran a piece on the possibility of a third X-Files film, hanging it on the hand-me-down citation of Gillian Anderson.
The Once And Future Scully had been speaking to Kylie Speer, an Australian TV presenter and celebrity interviewer, on the occasion of Johnny English Reborn getting a release in Oz.
Now the video of Speer's chat with Anderson has showed up online, and we can get to exactly what was said. Here's my transcript:
We're hoping to… that's something that we've said fromt the beginning, that we'd be interested in doing it if it ever came up again. I know that there are some discussions about it, I have no idea at what stage. There might a script, or how interested Fox is in doing it. We're all hoping that it's something that might take place. But they better hurry. 2012, which is the perfect subject matter is coming up quickly.
There. That should set the record somewhat straighter.
*Speer is not a presenter on Sunrise as erroneously reported yesterday. Sunrise would like you to know this.

Enjoyed this article? Share it!