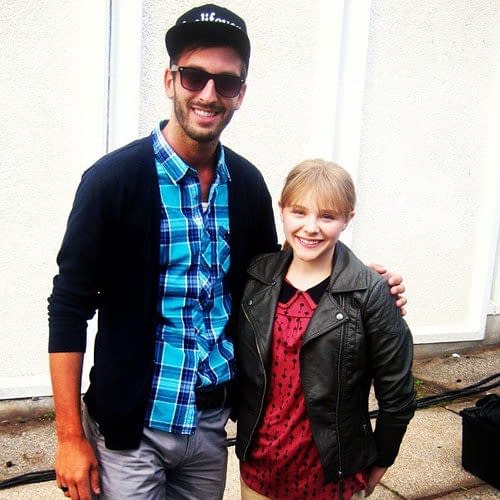 Some of the most recent Kick-Ass 2 set pictures have been collected and published to Tumblr. We tried to find the original sources of each but… yeah, that's the internet for you.
These pics show Hit Girl on her Ducati. Hit Girl but not, I suspect Chloe Moretz.
To see Moretz, look here at this snap of a scene taking place outside a school and showing Dave and Mindy mid-conversation, My how she's grown, etc.
Glad to see Dave's hair is back. I was worried Aaron Taylor-Johnson wouldn't want the frizz this time around.
And finally, a couple more images of Mother Russia, just to compound what an incredible physique Olga Kurkulina has. I wouldn't like to bump into her in a dark alley. Or, for that matter, a sunny suburban street crawling with film crew.
This last one was tweeted by director Jeff Wadlow a few days ago. "There goes the neighbourhood!"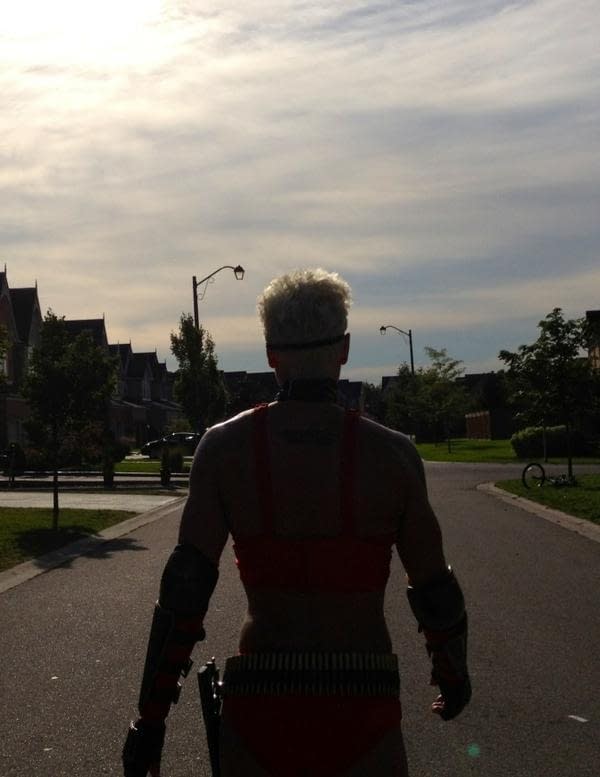 Kick-Ass 2 will be with us in the summer.
Enjoyed this article? Share it!