"If DC Want To Soil Themselves In Public And Kill The Reputations Of A Number Of Otherwise Possibly Halfway-Decent Writers And Artists, Then I'm Certainly Not Going To Stop Them. And I Shall Take My Fun And My Pleasure However It Comes" – Alan Moore On Before Watchmen
Alan Moore has been talking to Kurt Amacker about Before Watchmen, Watchmen, DC Comics and League Of Extraordinary Gentlemen. Now, Alan has said a lot of this before, sometimes to me, but not all in the same place, in such a concise fashion and so directed. Here are a few snippets, to encourage you to read the whole thing. The first is in the headline of this article, here come the rest;
That was the understanding upon which we did Watchmen–that they understood that we wanted to actually own the work that we'd done, and that they were a "new DC Comics," who were going to be more responsive to creators. And, they'd got this new contract worked out which meant that when the work went out of print, then the rights to it would revert to us–which sounded like a really good deal. I'd got no reason not to trust these people. They'd all been very, very friendly. They seemed to be delighted with the amount of extra comics they were selling. Even on that level, I thought, "Well, they can see that I'm getting them an awful lot of good publicity, and I'm bringing them a great deal of money. So, if they are even competent business people, they surely won't be going out of their way to screw us in any way." Now, I've since seen the Watchmen contract, which obviously we didn't read very closely at the time. It was the first contract that I'd ever seen–and I believe that it was a relatively rare event for a contract to actually exist in the comics business.

The money would've been from DC. He was acting as an intermediary. He told me they were planning to do these prequels and sequels, and that he had been offered something in the region of a quarter of a million dollars to oversee the project–that it would be handled by the top talent in the industry, to which I said some quite intemperate things. I said that, as far as Watchmen was concerned, I didn't really think that there was any talent in the mainstream comics industry. If there had have been, they presumably, sometime over the past 20 or 25 years, would have perhaps come up with something that was as good as Watchmen–or as notable or as memorable–after they'd already been shown how to do it. So yeah, I was angry and I said some things which I still stand behind. And, that was the end of it. And, that was the end of my friendship with Dave Gibbons: because he hadn't phoned up and thanked me and he had done the one thing that I'd asked him not to. When I mentioned this in an interview, he phoned me up again to say, "Oh, thanks for that money, Alan."

It strikes me that, yes, I can understand why they took on Before Watchmen. It will probably be the only opportunity they get in their careers to actually be attached to a project that anybody outside of comics has ever heard of. So, I can see how that would be a great lure. I don't think I would have done it, though, because to go down in history as the people who did the lame rewrites and prequels to Watchmen–well, that's not for me. But, of course everybody has to make their own choices. So, no, obviously I won't want anything to do with any of the people who are attached to this project at any point in the future, but that isn't a huge loss.

So, what we're doing is taking these characters that are mostly in the public domain. If they're not in the public domain, they are only referred to glancingly, as a bit of a cultural joke.

It's a bit different to bringing out a comic called Rorschach.

I don't mind people referencing my characters. It happens quite a bit. I don't even mind, like I say, with characters like John Constantine–who I've got no interest in anymore. I expected him to be handled by other writers.

But there's no real comparison. In The League of Extraordinary Gentlemen, I am not adapting characters. I am flat out stealing them in what I think is an honorable way.

I have a huge respect for my audience. On the occasions when I meet them, they seem, I like to think, to be intelligent and scrupulous people. If people do want to go out and buy these Watchmen prequels, they would be doing me an enormous favor if they would just stop buying my other books. When I think of my audience, I like to have good thoughts and think about how lucky I am to have one that is as intelligent as mine and as moral as mine.

In the world that could have been, I could have carried on working happily with the American comics industry.

I know a way that they could have sorted out their continuity. I could have gotten rid of all of their problems for them. It would have been really simple. But, like I say, they unfortunately alienated me. But, they've done that everybody who has been a heavy-hitter creatively. Jack Kirby and all the people who genuinely created stuff all got screwed. It was only the company employees who kind of created stuff that wasn't really that original in the first place that didn't. It was the Len Weins who kind of did all right out of it because they always did what the company told them.
As the interview says at the end
Thank you for listening to the whole story, not just a sound byte or a sensational headline!
So, you know. Read. All of it.
From an interview of Alan Moore by Kurt Amacker, published by Seraphemera Books http://www.seraphemera.org.
---
---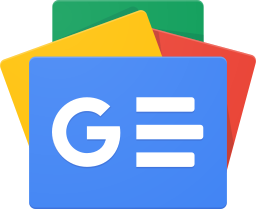 Stay up-to-date and support the site by following Bleeding Cool on Google News today!