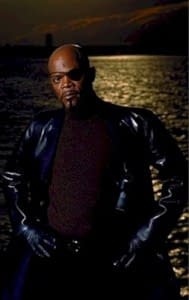 Samuel Jackson has filmed his Nick Fury scenes in Iron Man 2, but he's still just standing around and talking….
23 Ways For A Comic Artist To Survive And Thrive In Any Economy. The 24th is "sell out."
MTV talk to Grant Morrison – as long as you're in America. Blair Butler does the same but gives everyone access.
A 30th Anniversary Exhibition for the fondly remembered Starblazer comic.
Steve Bissette gives us the intial publication history of one of my favourite anthologies of all time, Taboo, home to From Hell, Lost Girls, Through The Habitrails and the first episode of the sadly aborted Sweeney Todd.
Chris Weston is unusually rather reticent about the future of The Twelve saying "I know as much as you do."
Peter David remembers meeting the veiled Michael Jackson.
Enjoyed this article? Share it!