An Interview With Filmmaker-Turned-Graphic Novelist Jack Baxter About Mike's Place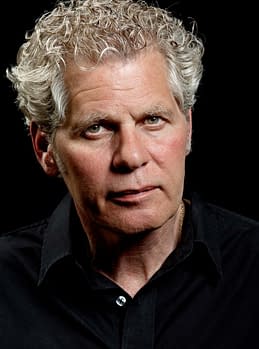 Tomorrow sees the release of Mike's Place: A True Story of Love, Blues, and Terror in Tel Aviv from First Second Books. The graphic novel covers filmmaker Jack Baxter's experience filming the documentary Blues by the Beach in Tel Aviv about a blues bar, which shortly after becomes the target of a suicide bombing during the filming. Co-written by the director/cameraman Joshua Faudem and illustrated by Koren Shadmi, Mike's Place tells the story of friendship and the sense of community in the unlikeliest of places. Baxter was kind enough to take some time out of his busy schedule and answer a few of my questions via email.
Cameron Hatheway: You had originally visited Tel Aviv to film a documentary about the trial of Palestinian leader Marwan Barghouti, only to find out another group of filmmakers had beaten you to the punch. Do you ever think about how your life might have played out differently if you had stuck with covering the Barghouti trial?
Jack Baxter: I want to live my life without regret. And no matter what happened to me and the other survivors of the Mike's Place terror attack none of us can change the past.
CH: Mike's Place is a unique place in the Middle East: no talks of politics or religion, just drinking, dancing, and having a good time. What was it about the place that really captured your heart and made you determined to tell its story?
JB: I found the perfect metaphor and allegory of what life should be like in the Middle East: Israelis, Arabs, Europeans, and Americans celebrating life with no fear. The story and characters were right there in front of me. I struck gold when I walked into Mike's Place.
CH: While Blues by the Beach is what the documentary eventually became known as, what was your experience in filmmaking and the Middle East region prior to making it?
JB: Among various projects, I made a controversial and highly publicized documentary in the 1990s, Brother Minister: The Assassination of Malcolm X (trailer). I met and befriended many Muslims while making that film. That's why I figured the Barghouti story was right up my alley. I first traveled to Israel in June of 2002. I rented a car for a week and went all over – up the coast and then to Nazareth and the Sea of Galilee, the old city of Jerusalem, Bethlehem, and then further into the West Bank toward Hebron. I filmed everything on my HI 8 camcorder. A year later in April 2003 I had my UN press pass and flew back for the Barghouti trial.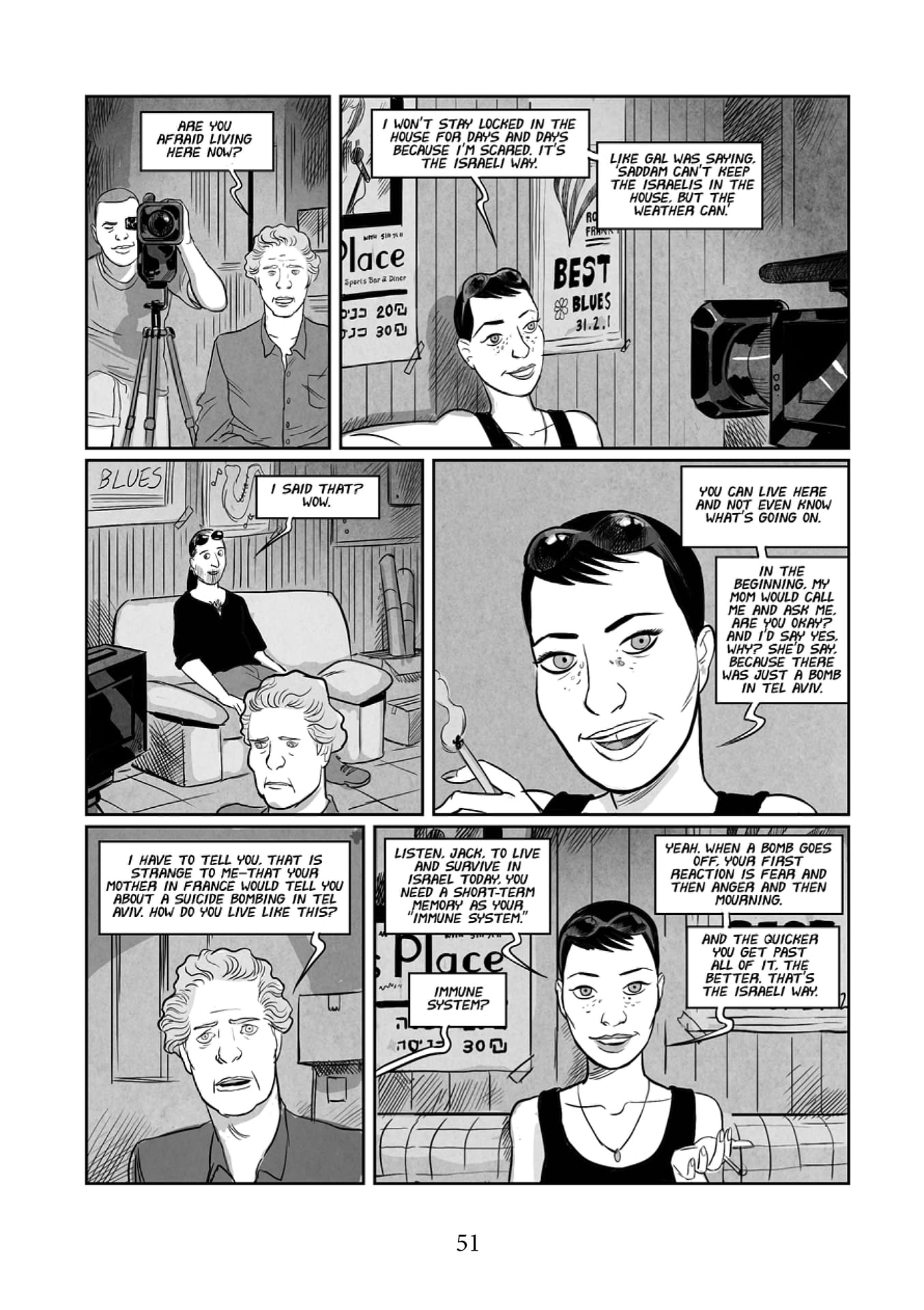 CH: What made you decide to adapt the documentary into a graphic novel with your director/cameraman Joshua Faudem? Did you grow up reading comics?
JB: Joshua and I wrote a screenplay that not only told the story of the film but also shed light on the two British terrorists who attacked Mike's Place and their direct connection to the mastermind of the July 7, 2005 London Transit Attacks that happened two years after Mike's Place. When Mark Siegel of First Second saw the film and read our screenplay he believed it could be turned into a graphic novel. Instead of spending years in Hollywood script development hell, we now have a published book with a storyboard drawn by a truly gifted artist, Koren Shadmi. I've read my share of Superman and Archie growing-up and later on R. Crumb. I'm new to the world of graphic novels. I'm getting into them.
CH: While not much was known about the suicide bombers who targeted Mike's Place, how did you approach their backstory?
JB: Actually, a lot more info has come out over the years on the Mike's Place suicide bombers: Their seemingly normal lives growing up in Great Britain; their rejection and resentment of the West; and their embrace of radical preachers. We researched their 2003 trip from London to Damascus, Syria and Jordan and eventually into Israel. And then they journeyed into and out of the Gaza Strip. We wanted to present Asif Hanif and Omar Khan Sharif as real-life human beings within the context of the plot. And I think we nailed it.
CH: Were some of the scenes depicted difficult to revisit? What direction did you give artist Koren Shadmi when it came to bringing them to life?
JB: The single most difficult scenes were the scenes of the bombing aftermath. Koren Shadmi translated into pictures every single detail we described in words. It was difficult writing it, it was horrific for Joshua when he filmed it, and I know Koren had to put his pen down when he drew them.
CH: Every April 30th, Blues by the Beach is screened at Mike's Place in memory of Dominique Hass, Ran Baron, and Yanay Weiss. With Mike's Place being released this month, are there any plans for a book tour throughout Israel, or having the books for sale at the multiple Mike's Place venues?
JB: Good question. I'm still miffed why there is no Hebrew translation selling in Israel yet. Maybe the memories and horrors of the second intifada are still too much for Israeli bookstores. I don't know.
Joshua is an American-Israeli who grew up and still lives in Jerusalem. When the book does goes on sale in the Holy Land I'm sure a book tour will be in the offing.
Now as far as the English version of Mike's Place selling at all the Mike's Place bars and their Pizza joint and kiosks – sounds like a natural fit to me.
You hear that Gal and Assaf and Downtown Dave and Jason and Reuben! Come up with the shekels, bros. Let's get Mike's Place going in the Holy Land.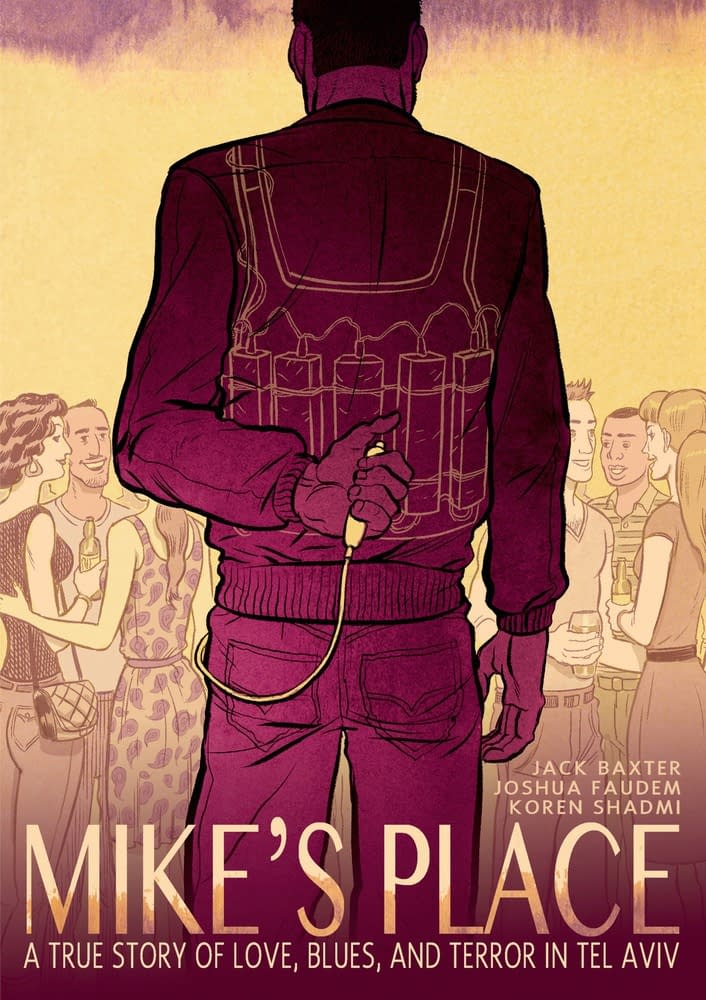 CH: How often do you travel to the Middle East region nowadays? What changes have you seen back in Tel Aviv since the bombing if any?
JB: I've been back twice since the bombing. When I was originally there in 2002 and 2003 the second intifada was at its height and the streets and hotel rooms were empty. Now, you're lucky to find a quiet spot unless you go way out to the desert or up to the mountains.
Tel Aviv is an architectural masterpiece.
And Israeli women can still knock your eyes out…that is if you're not already married to a Great Neck Shana Maidela like my wife Fran. – Whooh.
CH: What do you hope the readers take away after reading Mike's Place?
JB: I want people to break through stereotypes and have an optimistic view of the modern day Middle East, but understand that international terrorism must be defanged and defeated for the sake of a better future for everyone. And I mean EVERYONE.
CH: What's the next project you're working on? Any plans to return to the comic book medium?
JB: Israeli producer Avi Bohbot and Joshua Faudem and I are putting together a deal as we speak to make a documentary about a good friend of mine who was my Islamic Consultant on Brother Minister and who also helped us choose the verses from the Quran that are written in Mike's Place.
His name is Imam Benjamin Bilal (Bilal trailer).
Ben was born a Black Israelite Jew in Harlem. But instead of making his Bar Mitzvah, he read the black-nationalist teaching of Elijah Muhammad and joined the Nation of Islam. He eventually became a traditional Muslim and now preaches racial and religious tolerance. He's the real-deal. We want to film him in action at the mosque he heads in Trenton, New Jersey and follow him around North America and then Europe and finally to Israel and the West Bank. The world needs more Benjamin Bilal's and we're going to showcase him to the world…Inshallah (God willing).
As far as another graphic novel, Imam Benjamin Bilal wrote a script about the Nation of Islam and The Honorable Elijah Muhammad called "T.H.E.M." I hope Mark Siegel and First Second want to take a crack at it. I might as well put what I've learned about writing graphic novel to use.
Mike's Place is available tomorrow. Special thanks to Baxter for taking time out of his busy schedule and Gina Gagliano for helping put this together.
Mike's Place (First Second Books)
by Jack Baxter and Joshua Faudem
Illustrated by Koren Shadmi
192 Pages, B&W
$22.99, Available June 9th
Cameron Hatheway is a reviewer and the host of Cammy's Comic Corner, an audio podcast. You can share with him your foolproof plan on attaining peace in the Middle East on Twitter @CamComicCorner.