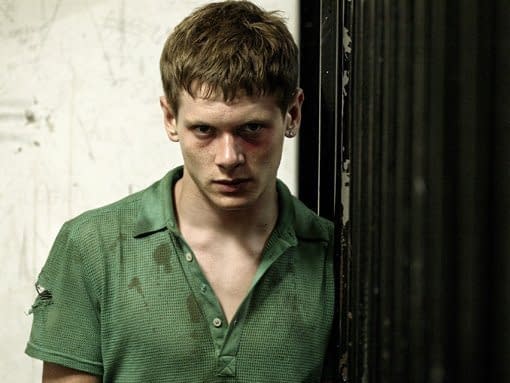 There's already Fleming, about the real guy behind James Bond, and now there will be a movie about the real guy between Bond's MI6 boss M. According to The Wrap, Jack O'Connell has landed the "younger lead" role in origin tale Section 6, which chronicles the formation of the spy agency that will ultimately become the SIS/MI6 and follows the guy who became its first director.
Sir George Mansfield Smith-Cumming is his name, and the way he signed all his correspondence with the initial C beget him that very short nickname, and ultimately inspired Fleming to model M after him. John le Carre also used Mansfield in his spy novel-turned-film Tinker Tailor Soldier Spy. So, this guy's been portrayed in one way or another on film before, but this will be the first time he's the main character in his own story. It's unclear if O'Connell has this role or if he'll will be played by an older, more established co-star.
Section 6 was a hot script that Universal bought late last year from Aaron Berg, but it has no director attached just yet. The studio is hopeful, though, that it could launch a franchise. Well, why not? And snapping up their Unbroken star O'Connell, one of the big rising stars of the moment, is certainly a step in the right direction.
Enjoyed this article? Share it!