Jackie Earle Haley Boards The RoboCop Train, Jay Baruchel Circles The Station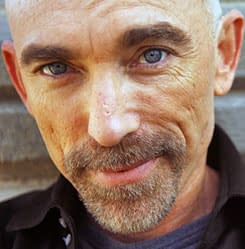 Joel Kinnaman may have landed the lead for Jose Padilha's RoboCop remake, but adjusting to life as a superhumanly strong cyborg justice-dispensing machine doesn't happen overnight. Joining a cast that already includes Gary Oldman, Hugh Laurie and Samuel L. Jackson, Watchmen's Jackie Earle Haley has now been cast as Maddox, a military expert who trains Alex Murphy in the art of military tactics.
According to the exclusive over at Deadline, Jay Baruchel (most recently seen in Cosmopolis) is also circling a lead role. With little more than a year to go until RoboCop's August 9th 2013 release date, filming will commence soon and with it we should find out the final names in the cast line-up.