There are two American movies currently canvassing for beautiful Asian actresses and there are rumours emerging about just who the lucky ladies might be.
First up, Keanu Reeves' directorial debut Man Of Tai-Chi, which is reported to be Reeves' love letter to Chinese martial arts, and he's seeking a female lead for the movie.
Keanue Reeves is part Chinese himself, so it could well be that the movie is an attempt to explore his ancestral roots. Of course, according to Wikipedia Reeves was "born in Beirut, Lebanon, the son of … an English costume designer/performer" and "a geologist and Hawaiian-born American of English, Irish, Portuguese, Hawaiian, and Chinese descent," though his official nationality is Canadian.
If he plans to explore all of his roots he's probably going to end up monopolising world cinema.
According to China.org, Keanu's two favourites are apparently Zhou Xun and Zhang Ziyi. I wonder why they're so high on the list?
Oh, right.
The most recognisable of the two is Zhang Ziyi, who played the female lead in House of Flying Daggers. Zhou Xun has had roles in Suzhou River and Dai Sijie's Balzac.
James Bond is also seeking an Asian Bond Girl to polish his gun for him* in Bond 23, and Twitch report that the most likely prospect is Tang Wei from Lust, Caution. The producers have already auditioned over a hundred Asian actresses for the role, but bets are on Wei for a number of reasons. First of all, she reportedly has very good English skills. Second, her managers are major investors for the next Bond film. And third…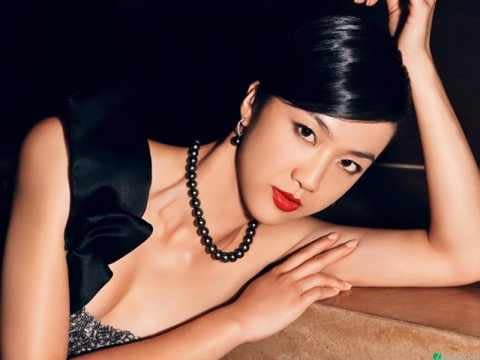 Hot damn, I'm a reluctantly heterosexual female but I can see why these ladies are topping Hollywood's prospective eye candy lists.
Other potentials for Bond 23 include Fan Bingbing, Li Bingbing, Shu Qi and (Brendon's favourite) Josie Ho.
*I was finding it impossible to write this article without sounding like a Heat columnist, so I gave up trying. At least I managed not to sound like Prince Philip.
Enjoyed this article? Share it!