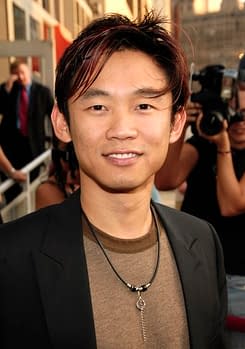 Just a few weeks back The Conjuring proved to be one of the most profitable wide releases of the year, as well as James Wan's most satisfying movie to date. This Friday, Insidious 2 will open and while that one's definitely not his best work, it is very likely to stack up blocks of dollars at the box office.
Nonetheless, Wan says he's done with the scary movies that made his name, and not just temporarily – he's currently busy with Fast and Furious 7 – but for good.
Here's how he put it to Moviefone:
I'm going to go on record and say I am finished with the horror genre. "Conjuring" and "Insidious 2" are my two last scary movie… I spent the last ten years of my life doing this. It's time for a change, for goodness sake!

… If you do a successful comedy, then you're know as The Comedy Guy. If you do a successful car chase movie, then you become that guy. So I'm a student of cinema, so I just want to make sure I get the chance to make other kinds of films.
I sympathise entirely.
Of course, Wan has already made one non-Horror picture, the flipped-out vigilante movie, Death Sentence. Qualatively, it's in the top half of his output, but in terms of how well known it is, or well loved or how much money it made? I don't think so.
There's inevitably going to be a second Conjuring film, and so now we can all play guessing games as to who will direct it. Similarly, I imagine Blumhouse will be pretty keen on a third Insidious when this one goes cash raking at the weekend. If there's one thing I've learned from watching Jason Blum-produced projects pop up in the trades, though, it's that he can't be second guessed too well. He might choose almost anybody to direct. And I mean anybody.
Enjoyed this article? Share it!