Photos And Video Of Jim Carrey As Colonel Stars With Justice Forever On Kick Ass 2 Set – UPDATED
Patrick Dane writes for Bleeding Cool
The most anticipated leak from the Kick-Ass 2 set has finally hit the internet.
Jim Carrey is was on location shooting as Colonel Stars and heads up our first proper paprazzi look at Justice Forever patrolling the streets.
You also get Aaron Taylor-Johnson as Kick-Ass, Lindy Booth as Night Bitch and Robert Emms as Insect Man.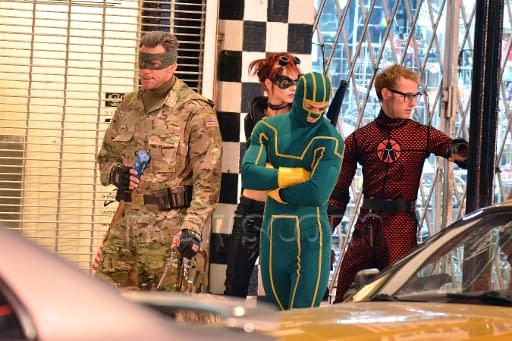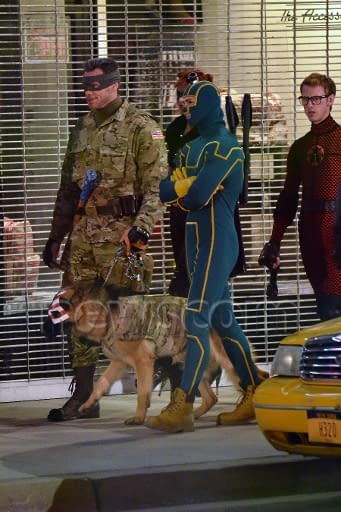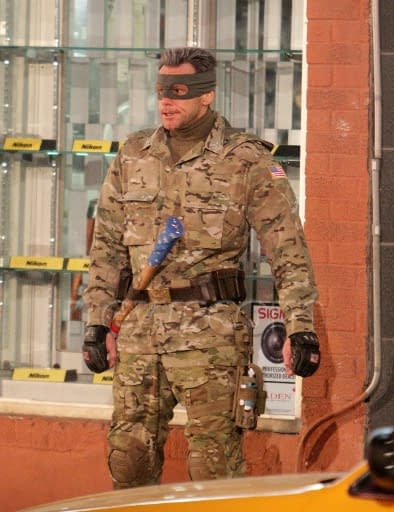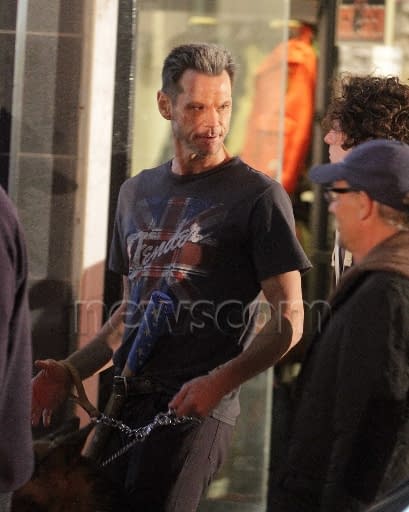 A closer look at Lindy Booth as Night Bitch for your consideration.
Thanks again to Newscom.
The only other thing left for to be spoiled for me, and all of you, is how they are going to handle the final face off between Kick-Ass and 'Muddy Funster'. It takes place in Times Square in the comic and…well that isn't going to happen. I am sure we will get some photos as soon as the movie variant takes place.
UPDATE: Thanks to The Minnnty for sending us this video.