Joe Wright Wants Javier Bardem For Blackbeard In Peter Pan Origin Tale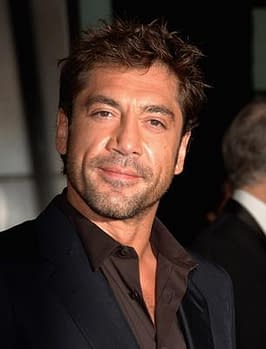 Javier Bardem may yet add another iconic crazy-haired villain to his already large repertoire, if Joe Wright has anything to do with it. Deadline reports Bardem has been offered the lead villain role of a pirate captain in Wright's recently announced Peter Pan origin tale, Pan.
Wright's take on the tale hails from a script by Jason Fuchs, and follows an orphan who is taken to Neverland, where he becomes the savior of the native people and leads a rebellion against the evil pirates. Bardem is sought for the leader of the pirates, though he won't be Captain Hook as we originally thought, but Blackbeard, who of course is a real life historical figure.
That should tell us something about the tone of this one, and makes me even more excited for it. And the fact that a cast is already starting to be put together means maybe this one will actually happen, unlike the half dozen other films Wright is attached to.