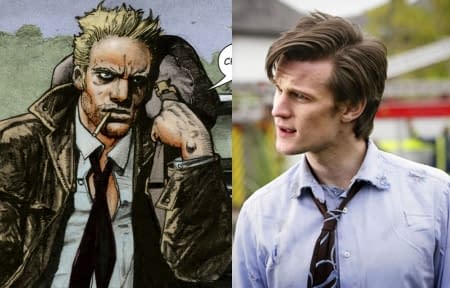 This Saturday, the new series of Doctor Who starts.
On at exactly the same time is the Hellblazer panel as part of the London Sci Fi Festival, with Jamie Delano, Peter Milligan, Andy Diggle an David Lloyd.
Some mioght consider that bad timing.
For others its a chance to make your allegiance to your British icon of choice. The family friendly wizardly trickster of The Doctor. Or the cold hard occult wrangler of John Constantine.
Who wins?
We find out on Saturday.
Garth Ennis hates Doctor Who, you know.
Enjoyed this article? Share it!