Kick-Ass 2 Round Up: "Muddy Funster", Kissing And A Whole Lot Of Leather
Patrick Dane and Brendon Connelly collaborate in the sacred name of Bleeding Cool
Yet another day and yet more and more Kick Ass 2 photos have snuck themselves online.
We'll begin with a leathered up Chloe Moretz sitting upon her purple Ducati. She has indeed… matured for this sequel and it should bring out a whole different side to Hit Girl. To reinforce that, here is a photo of her kissing the apparently rather shocked Aaron Taylor-Johnson.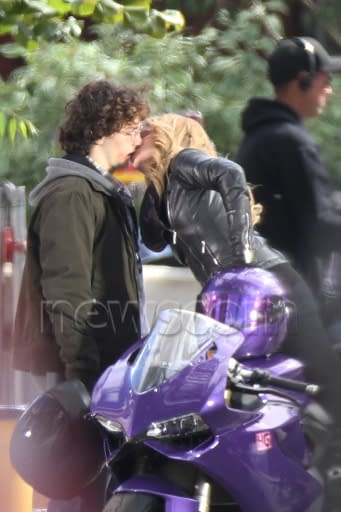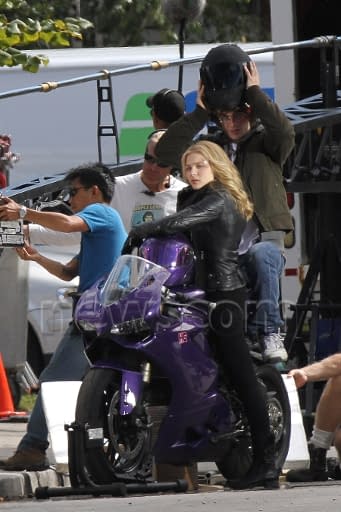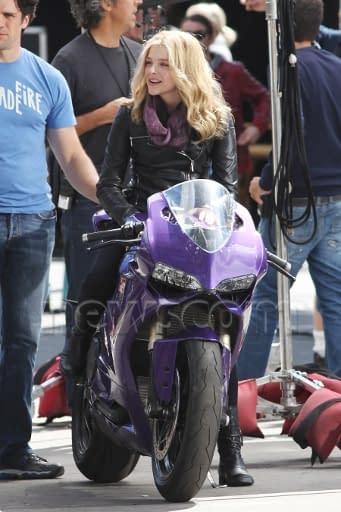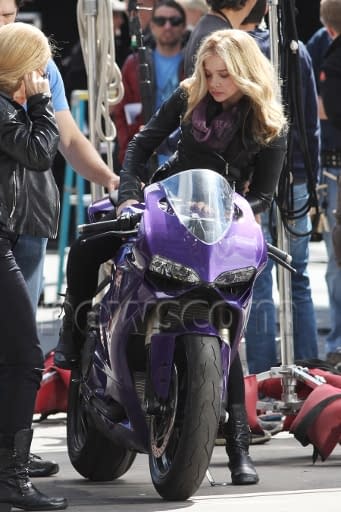 There have been some really low quality photos flying around of Christoper Mintz-Plasse as M*ther Fucker, but here we bring you the best look you will ever get of the new costume. Yes, ever. Even better than when Bleeding Cool all wear a bit of it each and crash your first born's barmitzvah.
This is clearly far more extravagant than his original Red Mist get-up. It's now complete with dual wielding pistols. Or wieldy duelling pistols. Or something.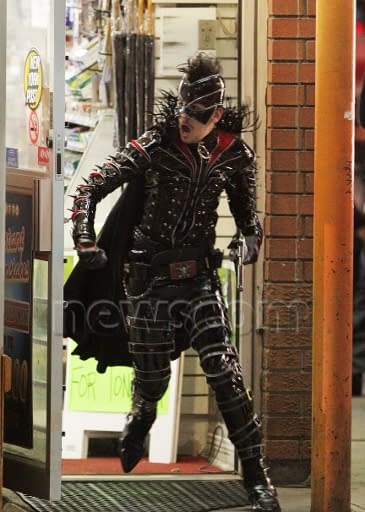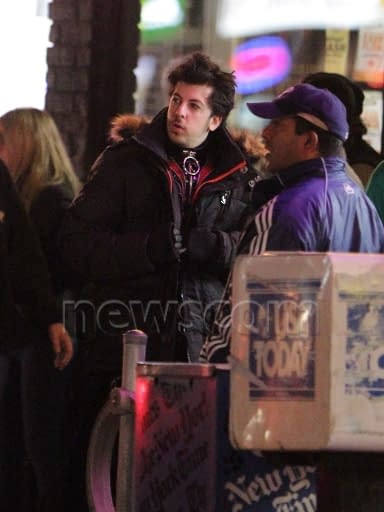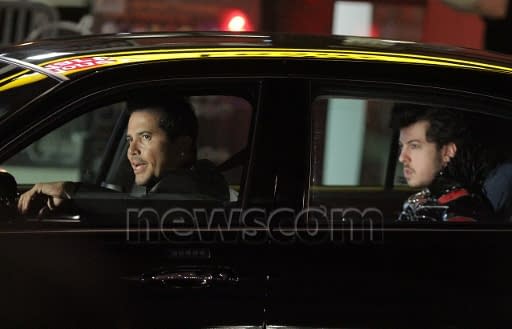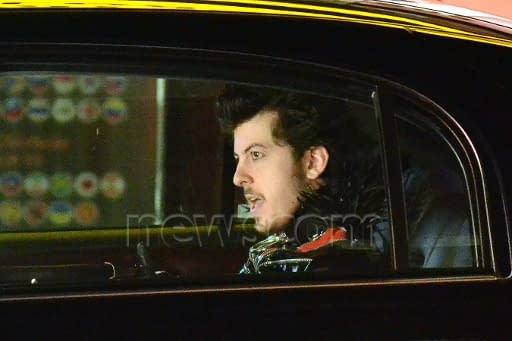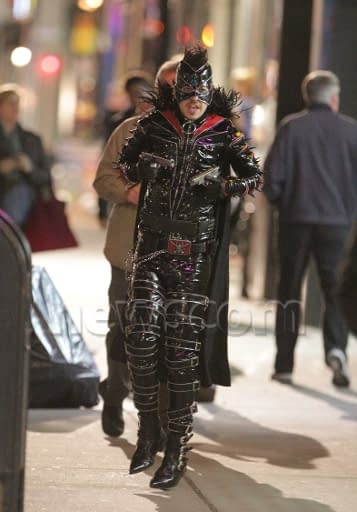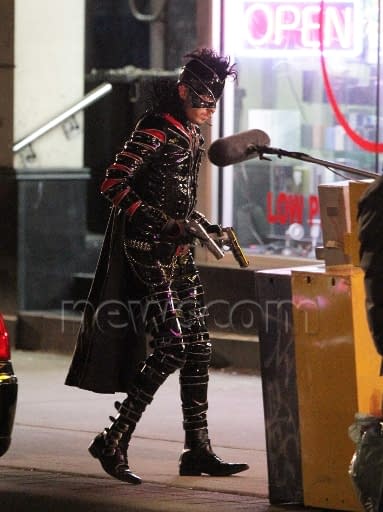 Let's raise a toast to Newscom who have been the source of these photos.
And, man, is that a whole lot of leather flying around the Kick-Ass 2 set.