Kids Brandish Guns And Grenades In The Trailer For I Declare War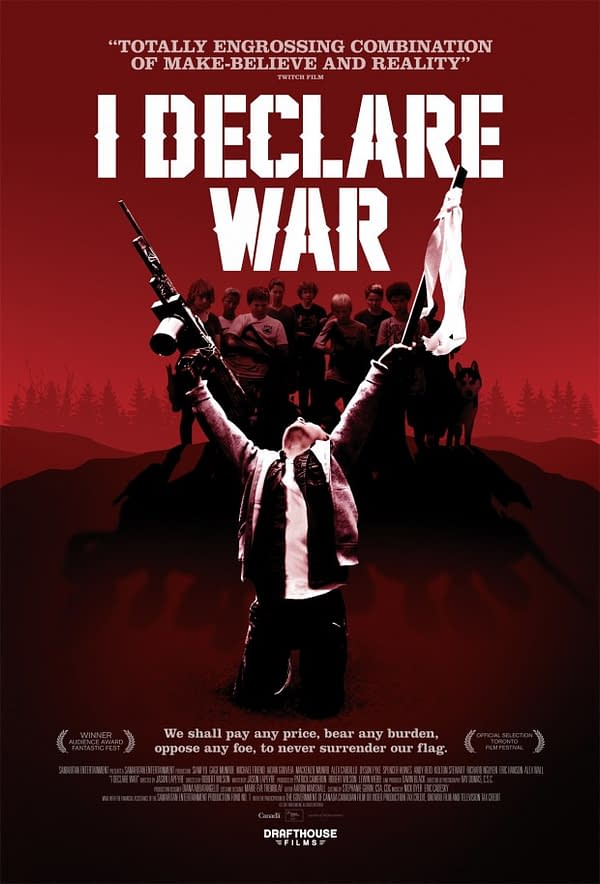 Imitable behaviour is a phrase that the BBFC use in relation to dangerous actions in films that children could copy. I think they're going to be using that phrase quite a lot when it comes to making a decision about a certificate for I Declare War.
[youtube]http://www.youtube.com/watch?v=UNtiphR7fVg[/youtube]
Lasers? Those kids really do seem to have a very vivid imagination.
The trailer and poster for I Declare War come to us via The Film Stage, who also point out that the film won the audience award at Fantastic Fest last year. It's therefore not too surprising to see the Drafthouse Film logo on this one, considering their close ties.
Drafthouse Films will be releasing I Declare War on VOD on the 26th of July and in cinemas in America on the 30th of August. No word yet on a UK release date.