Larry David And Jerry Seinfeld May Be Doing A Broadway Play Together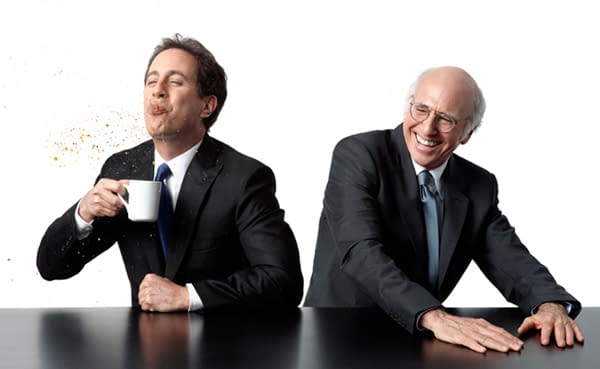 So, is it not a Seinfeld reunion after all?
Showbiz 411 caught up with Larry David over Golden Globes weekend, and the Seinfeld and Curb Your Enthusiasm creator revealed that he's written a play and that Jerry Seinfeld will be involved in some capacity, being starring or directing or producing, it's unclear at this point.
David insists to Showbiz 411 that the play is his #1 priority at the moment, but I suppose that doesn't preclude a Seinfeld reunion, especially since David appears to have written the play himself while Seinfeld hints that he and David wrote the gigantic secret project together. Of is that just wishful thinking?