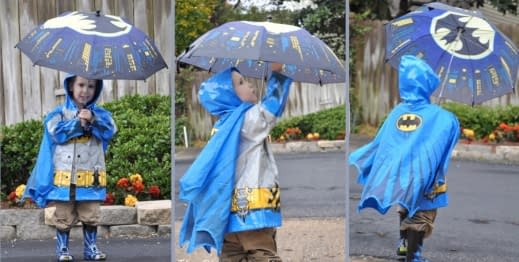 British comic book stores may have stood up admirably to threats of looting last week. But this week they faced a far greater threat.
Water.
Inclement weather in some parts of the country have led to severe water damage across much of Diamond UK's stock. As a result there have been major allocations on a number of comic books shipping this week, listed below. And even on books that have shipped to UK stores today, there is serious damage. And the weather clearly has a DC bias.
Arrangements for replacements are underway but basically, if you live in Britain and want your comics tomorrow, get to your shop early. Maybe bring an umbrella.
You know, I knew Diamond UK should never have moved to Cheshire…
DC RETROACTIVE BATMAN THE 90S #1
DC RETROACTIVE THE FLASH THE 90S #1
DC RETROACTIVE WONDER WOMAN THE 90S #1
DC UNIVERSE ONLINE LEGENDS #14
DMZ #68
FABLES #108
FLASHPOINT ABIN SUR THE GREEN LANTERN #3
FLASHPOINT THE OUTSIDER #3
FLASHPOINT WONDER WOMAN AND THE FURIES #3
GREEN LANTERN CORPS #63
HELLBLAZER #282
JUSTICE LEAGUE OF AMERICA #60
LEGION OF SUPER HEROES #16
POWER GIRL #27
SUPERGIRL #67
SUPERMAN BATMAN #87
TITANS #38
Enjoyed this article? Share it!